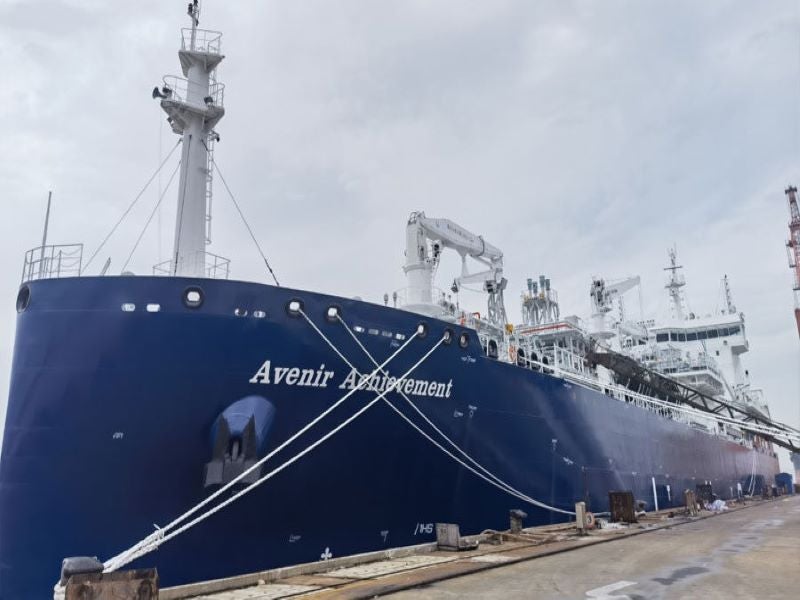 Nantong CIMC Sinopacific Offshore & Engineering has delivered a second liquefied natural gas (LNG) supply and bunkering vessel (LBV) to Avenir LNG.
The 20,000m³ dual-purpose vessel, dubbed Avenir Achievement, is the sixth vessel in the Avenir fleet.
Claimed to be the world's largest LNG bunker supply vessel, Avenir Achievement features boil-off gas (BOG) reliquefication and simultaneous operations (SIMOPs) capabilities.
Initially, the vessel will work for New Fortress Energy as part of a six-month time charter party (TCP) agreement.
The vessel will thereafter work for Shell NA LNG under a three-year TCP deal, which is slated to begin in the first quarter of next year.
Avenir LNG CEO Peter Mackey said: "This is yet another important milestone for Avenir as we successfully conclude our initial asset development programme, having brought six newbuild vessels and our small-scale terminal in Sardinia into service over the past 18 months.
"We continue to see enormous growth potential in the small-scale LNG segment and we expect to announce our phase-2 growth programme in the second half of 2022, bringing additional small-scale LNG terminals and vessels into the market.
"Our global presence has expanded rapidly with Avenir assets / partnerships now operating in China, Malaysia, the Mediterranean, Baltic sea and Caribbean."
Last March, Keppel Offshore & Marine delivered a 7,500m³ dual-purpose LNG LBV, called Avenir Accolade, to Avenir LNG.