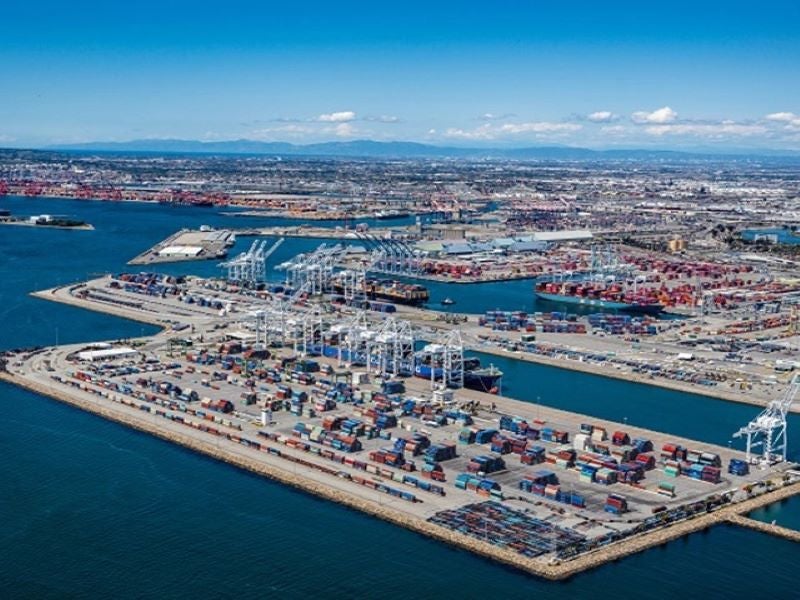 The Port of Long Beach in the US has collaborated with Amazon Web Services (AWS) to improve the visibility of cargo data at the port.
Under the deal, AWS will support the port's new digital infrastructure project, called Supply Chain Information Highway.
The project will aggregate data for companies across industries to enable real-time cargo tracking from origin to destination.
Supply chain stakeholders can use the data to gather better insights for planning, scheduling and enhancing their systems.
AWS US education, state and local government vice-president Kim Majerus said: "Global supply chain issues have been exacerbated by the Covid-19 pandemic, even as conditions improve from unprecedented challenges we've faced over the last couple of years."
The port has turned to technology company UNCOMN for the development of the Supply Chain Information Highway software.
UNCOMN has collaborated with AWS to deliver the Cloud computing infrastructure and services required for the functioning of the Supply Chain Information Highway.
The data will be stored using Amazon Simple Storage Service (Amazon S3).
Port of Long Beach executive director Mario Cordero said: "The Supply Chain Information Highway is transformative, with a goal of enabling users to make scheduling, planning and payment decisions prior to cargo arrival, reducing delays during each handoff on the way to customers."
Last August, the Port of Long Beach concluded the construction of the $1.49bn Long Beach Container Terminal (LBCT) project at Middle Harbor.