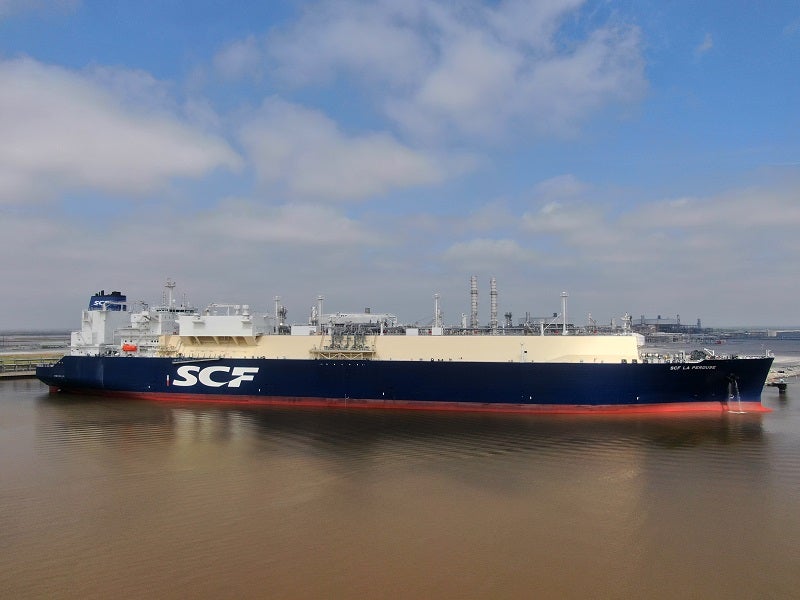 Babcock LGE has announced that its liquefied natural gas (LNG) reliquefaction technology ecoSMRT has completed live cargo operations on an LNG carrier.
The operation was carried out after the first loading of SCF La Perouse of Sovcomflot in Houston, Texas, US.
The ecoSMRT confirmed that the single mixed refrigerant design can operate in real-time conditions at complete capacity.
This marked an important milestone in the roll-out of the system and confirmed the gas trial's positive results at the end of last year.
After the operations, a post-loading performance test was carried out, including a performance test with a capacity of 1,500 kg/h for over 12h.
The system underwent a performance test on the full capacity of 1850 kg/h for 25h and complete range of operating modes such as ramp-up or ramp-down and accelerated warming.
The shutdown and restart of the system were also carried out.
Babcock LGE said that shipowner was satisfied with the tests and the SCF La Perouseis is now completely operational.
Babcock LGE MD Neale Campbell said: "Our LNG reliquefaction technology ecoSMRT is an important solution for LNG shipowners and we are pleased that the first vessel using this market-leading technology has now completed live cargo operations for Sovcomflot's SCF La Perouse.
"With three ecoSMRT gas trials now successfully complete and a fourth due for completion before the end of this month, ecoSMRT is paving the way as a world-leading LNG reliquefaction system, delivering significant performance and efficiency benefits to the market."
The company added that it will commission 39 ecoSMRT systems in the next few years.