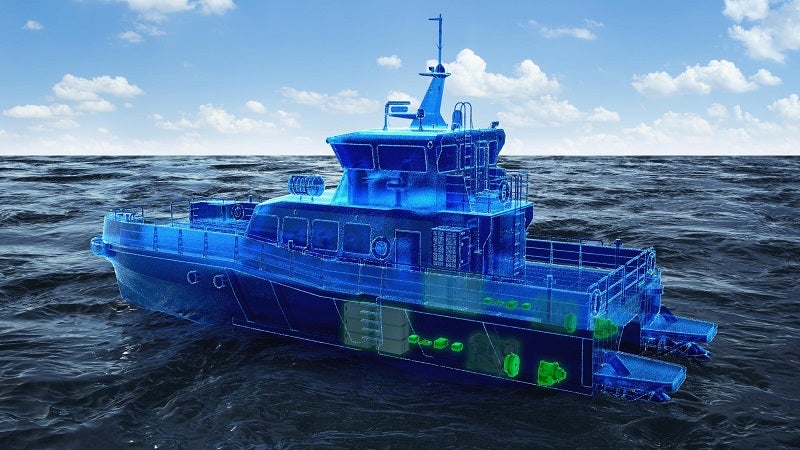 UK-based BAE Systems has introduced a new power and propulsion system, named HybriGen Power and Propulsion, for the marine sector.
Said to be a 'flexible' tool, it is expected to enable operators to achieve zero emissions.
The HybriGen Power and Propulsion system, which is easy to install, will enhance propulsion power, electrical efficiency and the range of a vessel, stated the firm.
The solution from BAE Systems utilises minor and lighter components for ships.
It features a modular power control system (MPCS) and modular accessory power system (MAPS) for expansion and customisation.
As a result, the solution has the ability to meet precise power and propulsion requirements for various kinds of ships, including tugs, sailboats and passenger ferries.
BAE Systems power and propulsion solutions vice-president and general manager Steve Trichka said: "Our investment in this next-generation technology will provide marine operators with cutting-edge capabilities to create clean transportation.
"Using a modular design, we can customise our solution to meet the exact needs of each customer, simplifying the installation and improving system reliability. The increased propulsion power and electrical efficiency mean our customers can now accelerate their journey to zero emissions."
The electric propulsion technology includes controls and components that are accessible in several system configurations.
The technology backs low and zero-emission applications as well.
The firm will perform work on the system at its facility in Endicott, New York, US.
BAE Systems has been involved in electric propulsion systems for around 25 years and has delivered more than 14,000 power and propulsion systems globally.
The company claims that its systems save more than 30 million gallons of fuel and remove 335,000t of carbon dioxide annually.
In 2017, BAE Systems divested its San Francisco Ship Repair business to Puglia Engineering.