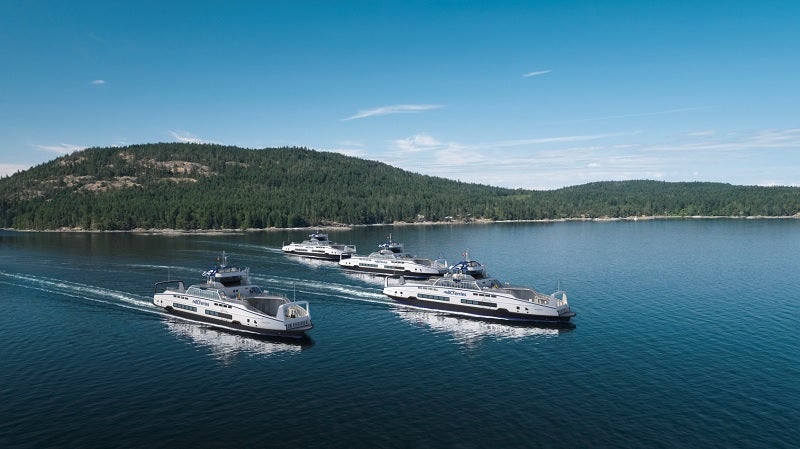 BC Ferries has awarded contracts to the Netherlands-based Damen Shipyards Group to build four additional battery-electric hybrid Island-class vessels.
In 2017, the company contracted Damen to construct two first-in-class battery electric-hybrid vessels. The ships have completed sea trials and will arrive in Victoria, British Columbia, Canada, by January 2020.
With the new partnership, Damen will extend its agreement with Point Hope Shipyards. According to the agreement, Point Hope Shipyards will provide technical and warranty support for the new vessels that are scheduled to become operational in 2022.
BC Ferries Business Development & Innovation vice-president Jamie Marshall said: "Our Clean Futures Plan spells out our strategy to reduce GHG emissions by replacing our legacy carbon-intensive fossil-fuelled vessels with ships using clean energy.
"These next four Island-class ships are a major step in our plan to progressively lower emissions across the fleet and be a leader in the energy transition to a lower-carbon future."
BC Ferries will use clean energy to operate the new Island-class ships as all-electric ferries. For now, the vessels will use an onboard low-sulphur diesel hybrid system.
The design-build, fixed-priced contract will provide BC Ferries substantial guarantees related to delivery dates, performance criteria, cost certainty and quality construction.
The project budget is estimated to be C$200m ($151.8m) and includes financing, as well as project management costs.
By the middle of 2020, the first two vessels will be deployed on the Powell River – Texada Island route and the Port McNeill – Alert Bay – Sointula Island route.
The third and fourth new vessels will operate on the Campbell River – Quadra Island route. The fifth and sixth new ships will serve the Nanaimo Harbour – Gabriola Island route by 2022.
The vessels can accommodate at least 47 vehicles and between 300 to 450 passengers and crew, depending on the configuration.
The ships feature electric power and propulsion, battery-hybrid power and exhaust system, as well as twin propellers.
The vessels are fully accessible without elevators and are outfitted with LED lighting.