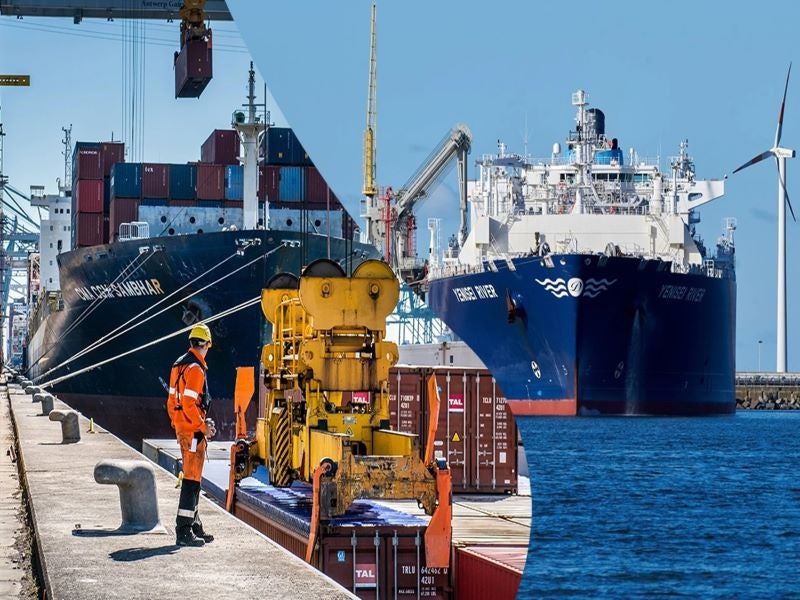 The Belgium-based ports of Antwerp and Zeebrugge have agreed to merge, which will see them manage a throughput of 278 million tonnes a year together, creating Europe's largest export port.
The unified port, which will be called Port of Antwerp-Bruges, is expected to become one of the largest breakbulk ports, as well as the largest port for the throughput of vehicles in Europe.
It is also anticipated to become the largest port for cruise ships in the Benelux, in addition to making up for more than 15% of Europe's transited liquid natural gas (LNG)
The two ports are said to be largely complementary.
Antwerp has expertise in the handling and storage of containers, breakbulk and chemical products, while Zeebrugge is specialised in container handling and the transhipment of LNG as well as Roll-on, Roll-off (Ro-Ro) traffic.
The combined port aims to 'become the world's first port that reconciles economy, people and climate'.
Following the merger, there will be a focus on development and the optimised use of interconnectivity between the two ports.
Priorities will also include bundling of transportation of goods by rail between the two sites and estuary traffic optimisation.
Antwerp Port Authority directors board chair and port alderman Annick De Ridder said: "By joining forces, we are on the way to becoming Europe's global port, while at the same time reinforcing our position as the most important container port in terms of tonnage, a solid Ro-Ro port and one of the largest breakbulk ports in Europe."
The unified port will also focus on social and technological developments, such as energy transition, innovation and digitalisation.
Port of Antwerp-Bruges is anticipated to address future energy challenges in Flanders and the broader region by serving as an import hub for green hydrogen.
It will also work with industrial and maritime customers to cut down its carbon footprint, as well as to assess methods for carbon capture, utilisation and storage to become a low-carbon port.
The deal is pending multiple customary suspensive conditions, including approval from the Belgian Competition Authorities.