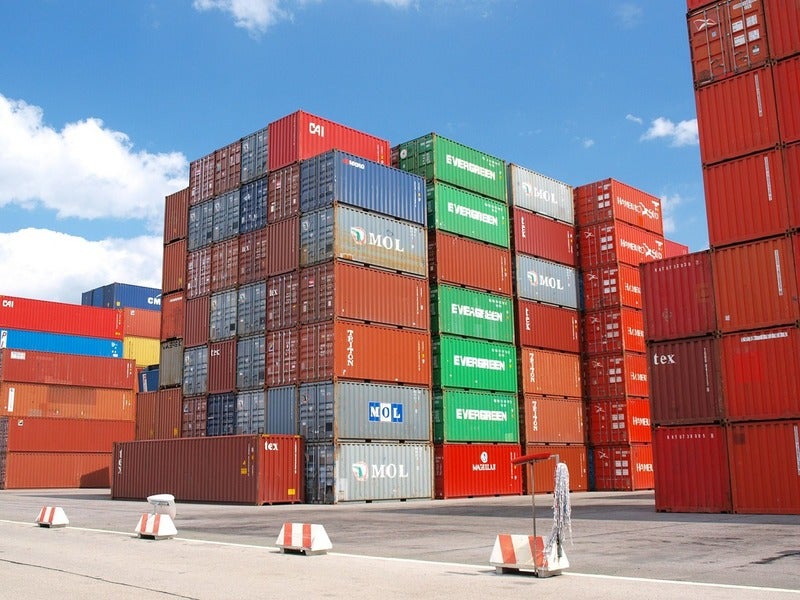 Maritime Blockchain Labs (MBL) has formed a consortium to explore the use of blockchain to address the misdeclaration and handling of dangerous goods.
The consortium will examine the use of digital tools to improve the tracking of dangerous goods cargo, as well as online audit trails for transparency and accountability in locating dangerous goods and reducing incidents.
Under the partnership, the association will develop a prototype to evaluate the possibility of using distributed ledger technology to address the problems that are faced by stakeholders throughout the supply chain.
Established by MBL, the consortium includes Copenhagen Malmö Ports (CMP), Flexport, X-Press Feeders, SecureSystem, DSV, Port+, Agility and MTI. MBL was founded by blockchain technology and governance experts BLOC and the Lloyd's Register Foundation (LRF).
BLOC CEO and founder Deanna MacDonald said: "The global economy is a highly interconnected machine, and with container ships transporting more than 90% of non-bulk cargo worldwide, this machine only operates efficiently when the shipping and logistics components operate efficiently.
"However, continuously tracking and monitoring the contents of seafaring containers is a supremely complex task that demands co-operation among stakeholders and a high level of data interoperability and information sharing.
"Blockchain has a huge amount of potential when it comes to tackling this – but we need to bring together stakeholders from across the value chain to ensure that whatever solution we build works for everyone involved. This is what this consortium is here to do."
The demonstrator project is scheduled to run until September this year.
The project will be funded by LRF and completed in partnership with Rainmaking, a corporate innovation and venture development firm.
According to the data released by the Cargo Incident Notification System, almost 25% of all serious incidents on containerships are considered to have been caused by incorrectly declared cargo.