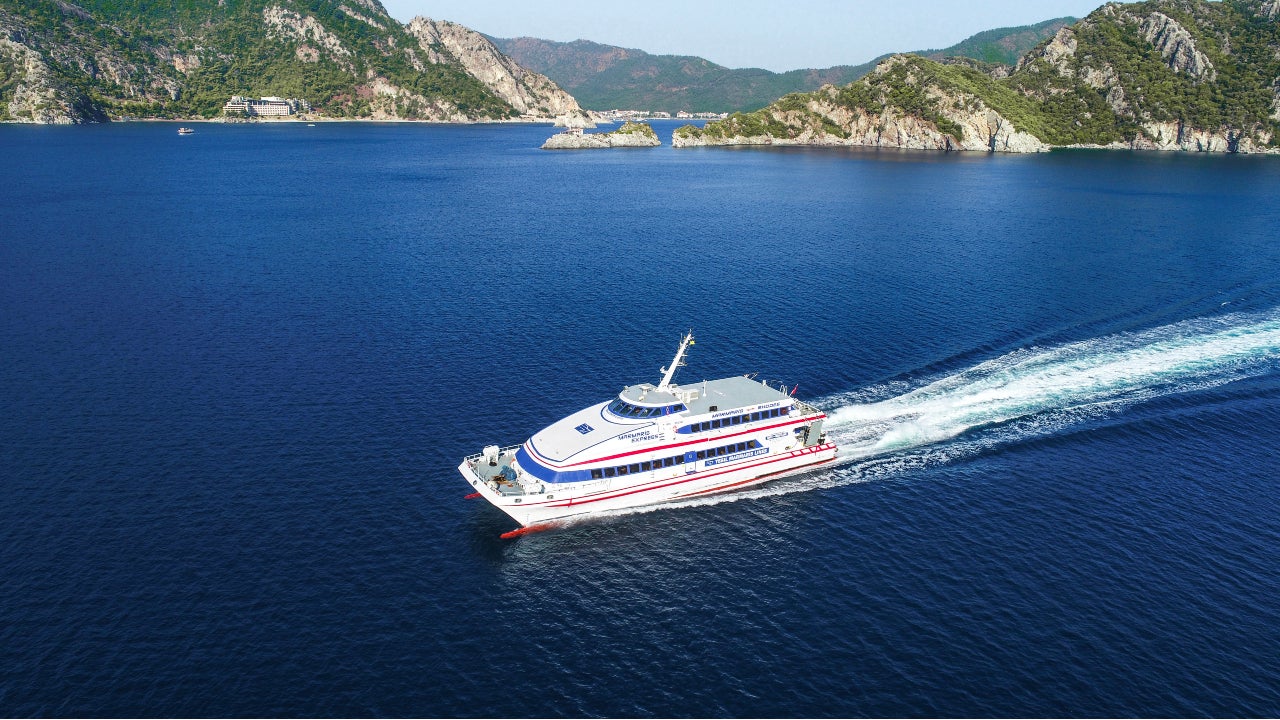 BMT has delivered its latest passenger catamaran ferry, named Enetai, to Kitsap Transit in the US after the completion of sea trials.
BMT said that the new ferry outperformed design requirements during vessel trials, enabling it to become operational in the next few weeks.
Enetai is the first of two 140ft high-speed catamarans built to BMT design specifications by Nichols Brothers Boat Builders (NBBB) in Seattle, US.
The second vessel Commander is scheduled to be launched later this year.
The new vessel will navigate between Pier 50 in Seattle, Southworth, and Kingston. It can accommodate nearly 255 passengers on a single deck.
To facilitate operations at multiple terminals, the vessel has been equipped with combined bow and side loaders.
In combination with twin MTU 16V4000 M65L engines, Kongsberg S71-4 waterjets enable the vessel to skim at a top speed of 38k with a cruising speed of 35k.
The company said that the combination will make Enetai one of the fastest vessels designed to meet the new US EPA Tier IV exhaust emissions regulations.
For a smooth and comfortable ride at high-speed, an active ride control system has been installed onboard.
The vessel exhibits high manoeuvrability and greater responsiveness due to its new waterjet drives and lightweight construction.
BMT naval architecture director Sylvain Julien said: "This new design incorporates the latest in exhaust after-treatment technologies, leading to a significant reduction in the emissions of NOx and Sox, thus paving the way for more environmentally friendly fast passenger ferries worldwide."
BMT's efficient hull design and NBBB's capacity to build high-quality aluminium vessels to strict weight requirements has resulted in a vessel with minimal wake wash and low displacement.
It helps in boosting the vessel's green credentials by not only reducing fuel consumption but also protecting the flora and fauna of the region.