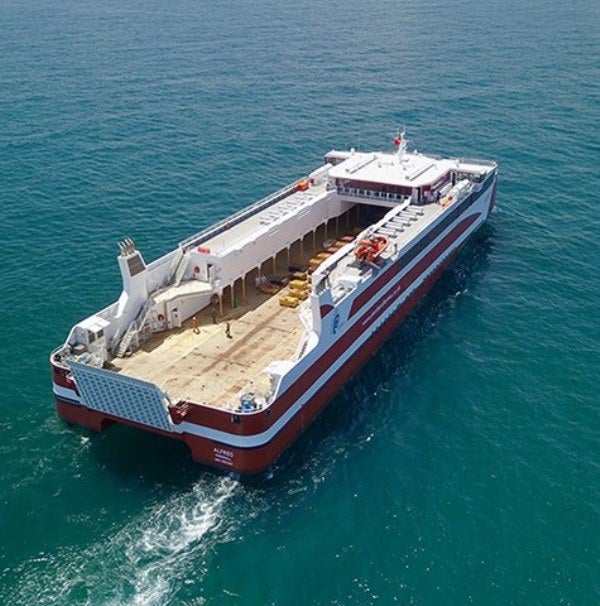 Ship design company BMT has designed an 85m catamaran vehicle-passenger ferry for Scottish ferry operator Pentland Ferries.
Strategic Marine has built the vessel at its Vung Tau facility in Vietnam.
MV Alfred ferry was named in honour of Andrew Banks' father. Banks is the owner and managing director of Pentland Ferries.
The vessel has conducted and passed sea trials, following its launch in January, and completed a voyage from Vietnam to the Orkney Islands.
The ferry is powered by four Yanmar 6EY17W engines and quad-screw propulsion and can achieve a service speed of 16k.
BMT Specialised Ship Design business development director John Bonafoux said: "I am pleased to announce the delivery of our new 85m catamaran Ro-Pax ferry that was ordered by Pentland Ferries and I would like to welcome them to the large and growing family of BMT-designed vessels.
"This new design adds further depth to our diversified fleet portfolio where we are currently receiving strong interest from clients around the world due to the high efficiency of these purpose-built vessel design-solutions."
MV Alfred will be deployed to operate between Gills Bay on the Scottish mainland and St Margaret's Hope, Orkney. The journey has a transit time of around one hour.
The vessel is expected to enter into service later this year and will expand Pentland Ferries' route capacity. The ferry is capable of transporting up to 430 passengers and 98 cars or 12 lorries and 54 cars.