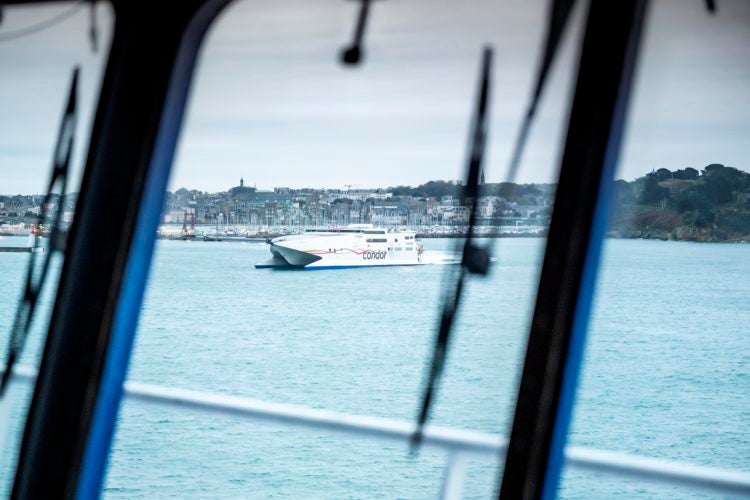 French ferry operator Brittany Ferries and the Columbia Threadneedle European Sustainable Infrastructure Fund (ESIF) have signed an agreement to buy Condor Ferries.
Financial terms of the deal were not disclosed.
Condor Ferries is a Guernsey-based operator of lifeline freight and passenger ferry services. The two companies have acquired Condor Ferries from Macquarie Infrastructure and Real Assets' (MIRA) managed Macquarie European Infrastructure Fund II.
Brittany Ferries CEO Christophe Mathieu said: "Brittany Ferries and Condor enjoy a long history in commercial operations and closer cooperation between the two companies will create opportunities for sharing expertise and best practice."
The deal is subject to approvals by relevant regulatory authorities. After the completion of the deal, Brittany Ferries will have a minority stake in Condor Ferries.
Brittany Ferries chairman Jean-Marc Roué added: "I am proud and honoured that we have concluded a partnership with the Columbia Threadneedle European Sustainable Infrastructure Fund. It allows us to reconnect with a route to the Channel Islands that Brittany Ferries operated in the past."
Columbia Threadneedle Investment infrastructure investments global head Heiko Schupp said: "We are delighted to have agreed the first investment for ESIF. Its evergreen structure suits long-term, income-producing infrastructure assets such as Condor Ferries.
"The company is an attractive first investment due to its market fundamentals, stable financial position and management team with extensive industry experience, knowledge and strong relationships within the Channel Islands."
In 1973, the ferry company started its operations and now has three ports in the UK, including Portsmouth, Poole and Plymouth. It has a fleet of 12 ships that link France, the UK, Ireland and Spain.
Each year, Brittany Ferries carries around 2.5 million passengers and 210,000 freight units.
Condor Ferries provides lifeline freight and passenger ferry services between Guernsey, Jersey, the UK, and the Port of St Malo in France. It transports a million passengers, 200,000 passenger vehicles and more than 900,000 freight lane metres each year.