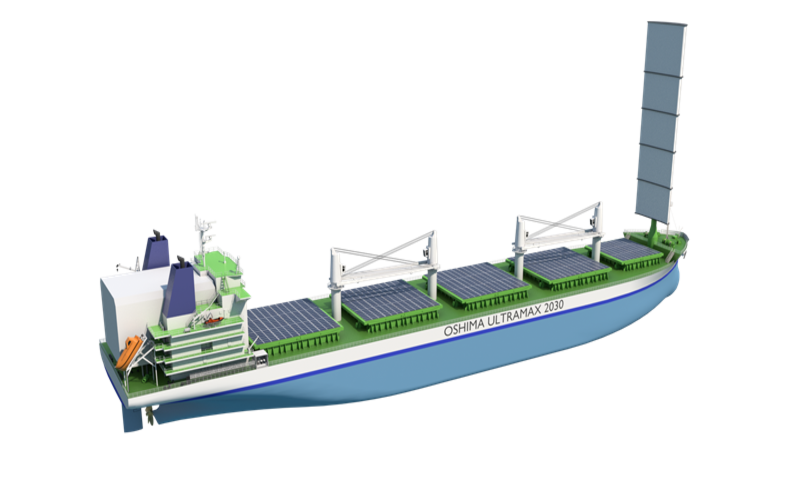 Three firms have collaborated to develop a new bulk carrier design that meets International Maritime Organization (IMO) environmental targets for 2030.
Finnish technology group Wärtsilä, Japanese shipbuilder Oshima Shipbuilding and Norweigan classification society DNV GL revealed their 62,000dwt Ultramax Bulk Carrier blueprint at the recent Nor-Shipping exhibition in Norway.
Achieving low emission levels at sea and in port is a primary aim of the project.
Other targets include meeting IMO's requirements to cut CO2 emissions for each ship's capacity-mile by at least 40%, as well as eradicating all emissions during waiting times.
Wärtsilä marine merchant and gas carrier director Stein Thorsager said: "Our smart marine initiative emphasises collaboration between the various stakeholders and this project is a prime example of how effective such collaboration can be.
"The design is based on actual operating profile data from Ultramax bulk carriers and it incorporates an LNG-fuelled Wärtsilä 31DF dual-fuel main engine connected to a power take out shaft generator and controllable pitch propeller, and the result outperforms all existing designs in terms of efficiency and sustainability."
The new bulk carrier is fitted with a propulsion system that cuts the Energy Efficiency Design Index (EEDI) by 50% compared to standard vessels of a similar size and type.
In addition, the newly designed ship can operate in an environmental mode while in port through the main use of solar panels. An LNG tank that has an optimised hull shape is also installed.
The design also features an option to install a hard sail to generate extra propulsion.
DNV GL sales and marketing director Trond Hodne said: "To help the industry meet the ambitious greenhouse gas reduction targets set by the IMO, the industry needs to come together to advance ship design.
"This design halves the EEDI of comparable vessels and sets a new standard for low emission bulk carriers."