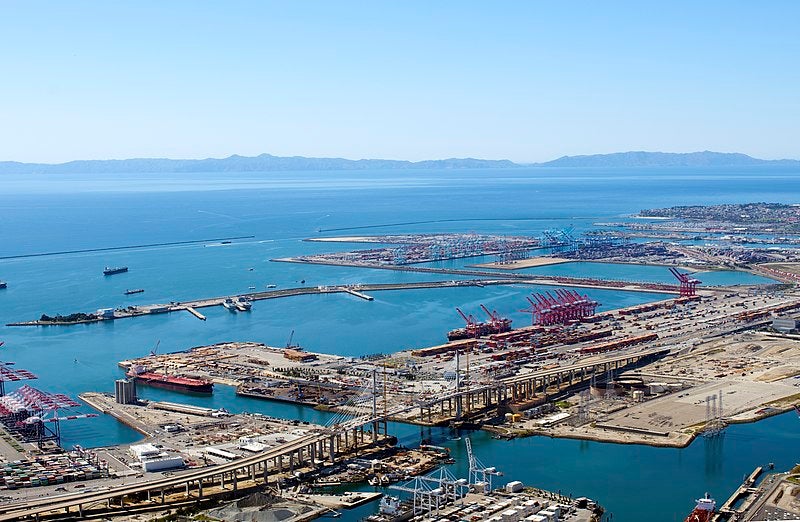 The California Air Resources Board (CARB) has approved a new regulation to decrease pollution from ocean-going vessels when docked at the busiest California ports.
This regulation follows the previous At-Berth Regulation adopted in 2007, which achieved approximately 80% reduction in harmful emissions from around 13,000 visits of vessels since 2014.
The updated rule added new vessel categories mandated to curb the pollution when they operate on auxiliary engines or auxiliary boilers when docked at the port.
Vessels included in the current regulation include container ships, 'reefers' and cruise ships. With the new statute, auto carriers and tankers were added, which release over 56% of all fine particulate pollution (pm2.5) emitted by docked vessels.
The updated regulation, after implementation, could lead to a reduction of 90% in pollution from the 2,300 vessel visits to the ports annually, leading to a decrease of 55% in possible cancer risk for Ports of Los Angeles, Long Beach and Richmond communities.
The rule will come into effect from 2023 and the vessels added, container, reefer and cruise ships, will transition.
From 2025, auto carriers must comply with the rule. Tankers at Ports of Los Angeles and Long Beach must adhere from 2025 and 2027, for tankers in Northern California.
All vessels entering the port in California must use shore power or control technology approved by CARB to decrease harmful emissions.
CARB chair Mary D Nichols said: "This rule clamps down on air pollution from the largest ships while they're docked in California ports, and there are multiple ways terminals, ports, ship owners and operators can comply.
"The action CARB took today will deliver cleaner air and public health benefits to all those who live in port-adjacent communities throughout California."
In October 2018, CARB awarded a grant of $3m to the Port of Hueneme to support the port's ship-to-shore zero-emission energy project.