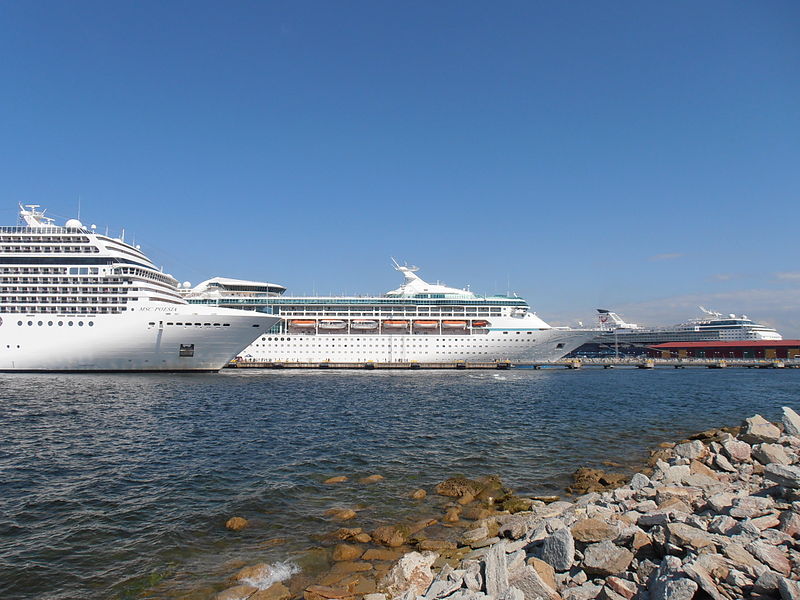 A resort town on the French Riviera Cannes is planning to ban polluting cruise ships from entering its harbour to improve the air quality in the city.
Starting next year, Cannes' cruise ship port will not allow ships that do not meet 0.1% cap on sulphur in their fuel to dock at the port.
Cannes Mayor David Lisnard said: "It's not about being against cruise ships. It's about being against pollution. We will no longer accept cruise ship passengers coming from polluting cruise ships."
The limit on sulphur in the fuel has already been imposed in Baltic, North Sea and Channel ports to comply with the European Union's clean air policy. The regulations are also likely to be implemented in the Mediterranean.
German pollution analyst Axel Friedrich said that the cruise ships use the fuel that contains nearly 2,000 times more sulphur oxide compared to ordinary diesel.
Recently, a consortium of shipping and maritime firms Getting to Zero Coalition agreed to accelerate the transition to zero-carbon shipping by 2030.
Despite the growing industry's contribution towards the local economy and job market, the cruise ship sector has received criticism from residents of tourist towns for causing pollution.
In June, Italy's main conservation group Italia Nostra urged the United Nations to include Venice in the list of endangered cities and demanded that cruise ships would be banned from entering into the city.
Almost 30 million passengers are likely to travel by 300 cruise ships this year, which shows an increase of 17.8 million compared to ten years ago, according to the Cruise Lines International Association (CLIA).