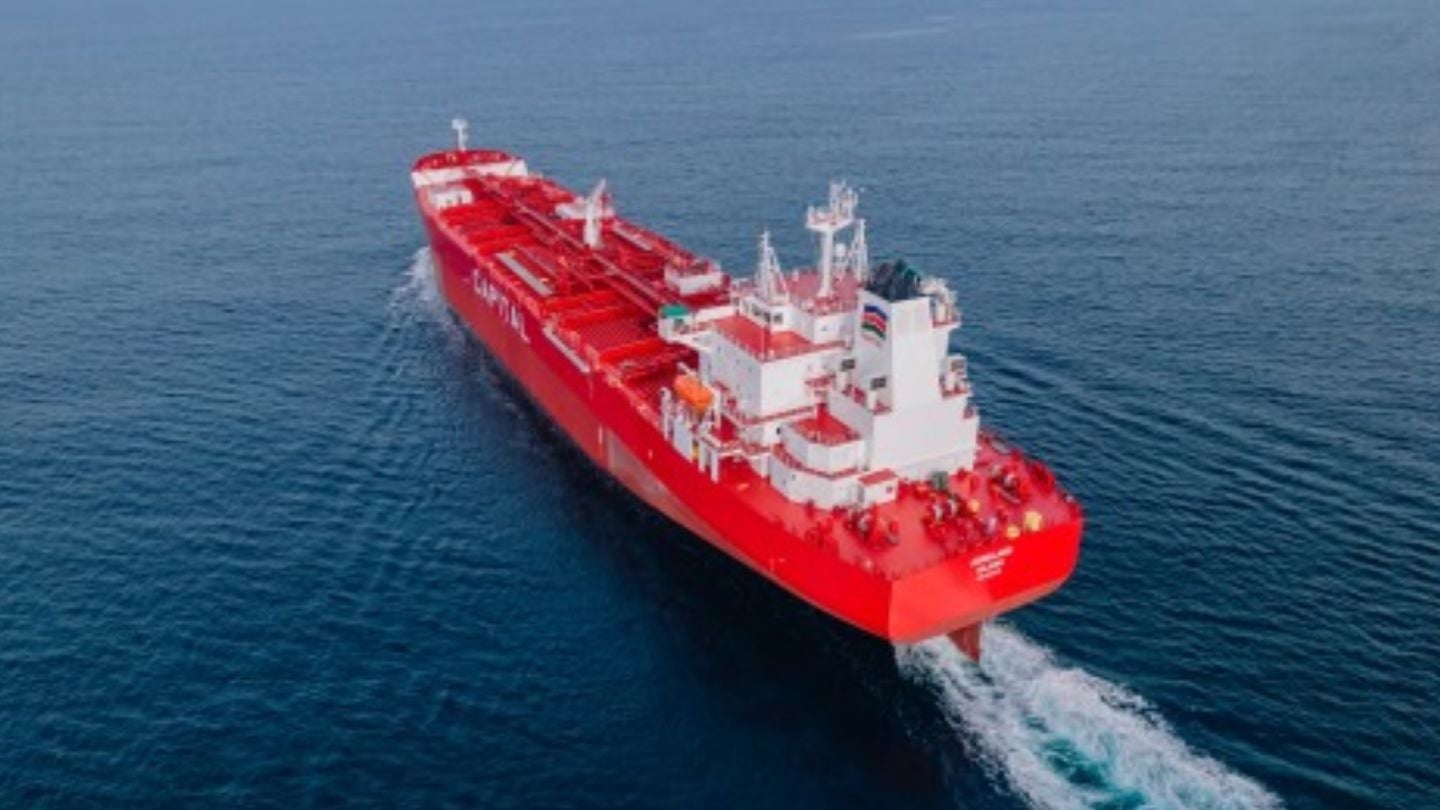 Capital Ship Management has taken delivery of a newbuild ship, named Agisilaos, from Hyundai Vietnam Shipyard.
The 50,000 deadweight ton (dwt) eco-type chemical/product MR tanker received wind-assist-ready and high-voltage shore connection (HVSC)-ready notations from the American Bureau of Shipping (ABS).
Featuring an eco-friendly design, Agisilaos is the second of six liquefied natural gas (LNG) fuel-ready sister ships that will be received by Capital throughout the year.
The HVSC-ready notation is for ships prepared for the future deployment of HVSC systems, while the wind-assist-ready notation is for vessels prepared for the installation of on-board equipment for wind assistance.
Furthermore, the new vessel has a 'future-proof design compliant with EEDI Phase 3 and is annotated with ABS SUSTAIN-1 (2020) that demonstrates adherence to the United Nations' (UN) Sustainable Development Goals (SDG)'.
Provided with an inventory of hazardous material (IHM) notation for safe recycling, Agisilaos is said to be one of the most environmentally friendly and technologically advanced ships in the global MR fleet, stated the company.
Capital Ship Management is an oceangoing vessel operator with a fleet of 32 tankers, which includes 12 very large crude carriers (VLCCs), 11 Aframaxes, eight R/Handy product tankers and one small tanker.
The total dwt of these vessels is around 5.38 million tons, stated the company.
Furthermore, the firm manages several vessel types and sizes, including all tanker segments, dry bulk segments, and ore-bulk-oil carriers (OBOs) and containers.