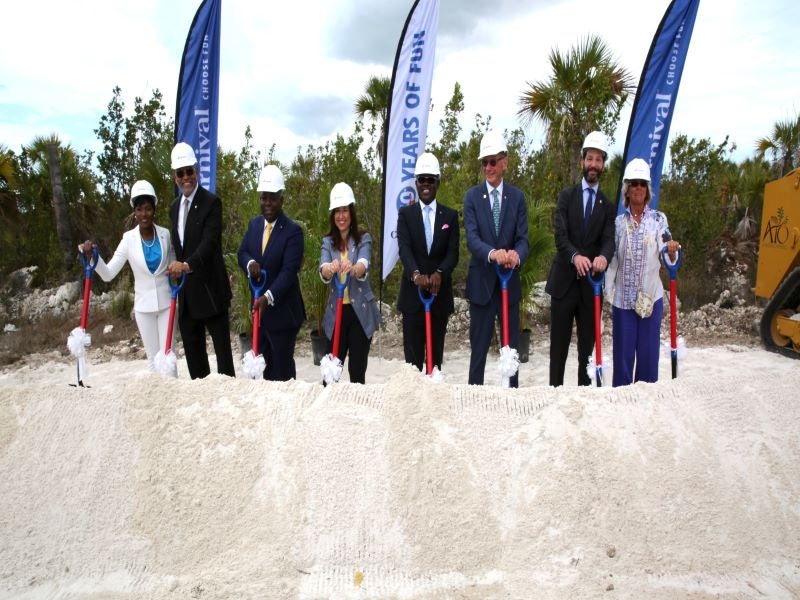 Carnival Cruise Line, part of Carnival Corporation, has broken ground on a new cruise port destination on Grand Bahama Island.
The new port destination is being built on the south side of the island, in cooperation with the Grand Bahama Port Authority and the Government of The Bahamas.
Slated to open by the end of 2024, the new cruise port destination will act as a gateway to Grand Bahama.
Carnival Cruise Line president Christine Duffy said: "Our sincere thanks to the Government of The Bahamas and The Grand Bahama Port Authority for their continued support as we begin construction.
"Our guests already love The Bahamas, and we are certain this new project will give them even more reason to want to visit."
As part of the cruise port development, a pier will be constructed to accommodate up to two Excel-class ships simultaneously.
Through the shore excursion dock, guests can explore the Grand Bahama by sea. The ground transportation hub will also allow exploration of the island by land.
Additionally, the cruise port will include an area specified as a nature reserve and an interior pool. It will also offer multiple Bahamian-operated retail, food and beverage options for guests.
The Grand Bahama Port Authority acting chairman Sarah George said: "The new Carnival cruise port destination will have a monumental impact on our island's economy, including a panoply of new business opportunities, a huge surge in tourist visitors, as well as increased activities for established businesses."
Last November, Carnival Cruise Line strengthened its Excel-class fleet with Carnival Jubilee. Delivery of the vessel is scheduled for 2023.