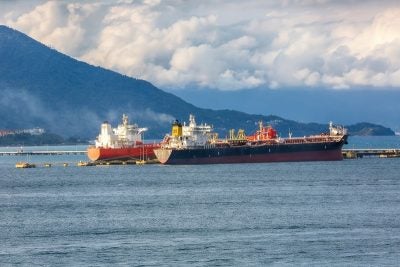 US-based Chart Industries and Canada-based Ionada have signed a memorandum of understanding (MOU) to work together on Carbon Capture and Sequestration (CCUS) projects.
This collaboration is expected to combine Chart's expertise in CO₂ storage and handling systems with Ionada's carbon capture technology.
Under the non-exclusive cooperation agreement, the organisations will develop and also deploy technology to cut down the carbon footprint of the shipping sector.
The carbon collected using Ionada's technology will be stored on board Chart CO₂ ISO containers or in engineered built-for-purpose type C tanks before being unloaded at ports.
After unloading, the carbon can be stored permanently in geological formations or used in CO₂-consuming industries.
Chart CEO Jill Evanko said: "The solutions being developed with Ionada will greatly benefit the maritime sector and help ship owners reach greenhouse gas (GHG) emission targets set forth by the International Maritime Organization (IMO). This is also a great example of how our equipment is agnostic to the process itself, it can work with various process solutions to offer the most flexibility to our end customers."
The IMO has set a goal to minimise carbon intensity in international shipping by 40% by 2030.
The organisation also aims to reduce the combined annual GHG emissions from the sector by at least 50% by 2050 compared to 2008.
In a statement, Chart said: "With cryogenic storage tank manufacturing sites all around the world, including the US, China, the Czech Republic, Italy and India, Chart is well-positioned to supply CO₂ storage and handling solutions to shipowners globally and expects numerous ship retrofits for carbon capture in the coming years."
In June, Norway-based Teco 2030 and Chart signed an MoU to jointly develop marine carbon capture and storage solutions for vessels.