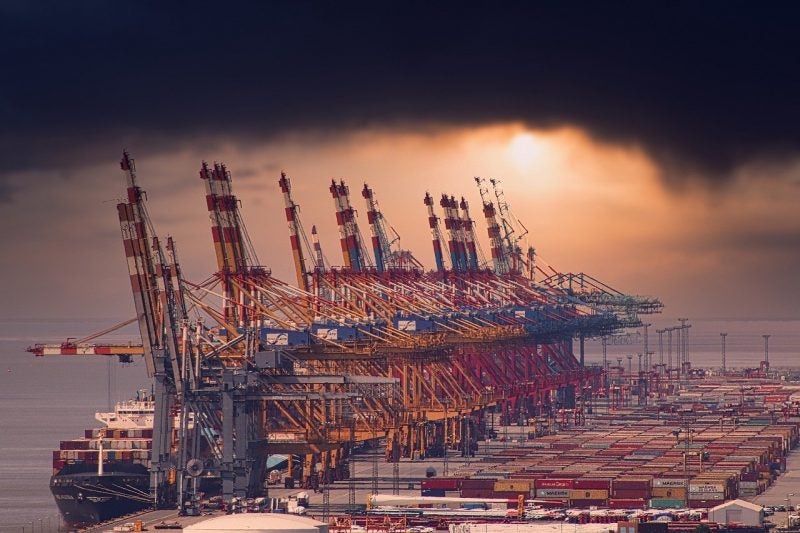 ---
Visit our Covid-19 microsite for the latest coronavirus news, analysis and updates
---
Follow the latest updates of the coronavirus (Covid-19) outbreak on our timeline.
---
Containers originating from China are stranded in Indian ports as their related cargo documents are in the closed offices in China.
The offices are closed due to the Covid-19 outbreak that has so far killed 2,012 people and infected more than 75,000 people worldwide.
Without the necessary documents, the Indian Customs Department cannot file the Bills of Entry (BOE ) for granting clearance to the containers.
According to the rules, a BoE needs to be submitted to customs within 24 hours after containers arrive in the port.
If the document is not submitted, the consignees need to pay Rs5,000 ($70) a day for the first three days and Rs10,000 ($140) per day after that.
Chennai Customs Brokers' Association (CCBA ) president S Nataraja said: "Most of the documents of the containers that landed at the Chennai port are locked inside the closed offices of shippers in China. We are unable to file BoEs with the customs to clear the goods."
Nataraja has asked finance minister Nirmala Sitharaman to waive the penalty charges for the containers.
Documents for the waiver will be submitted to the Customs Department for more than 35 containers.