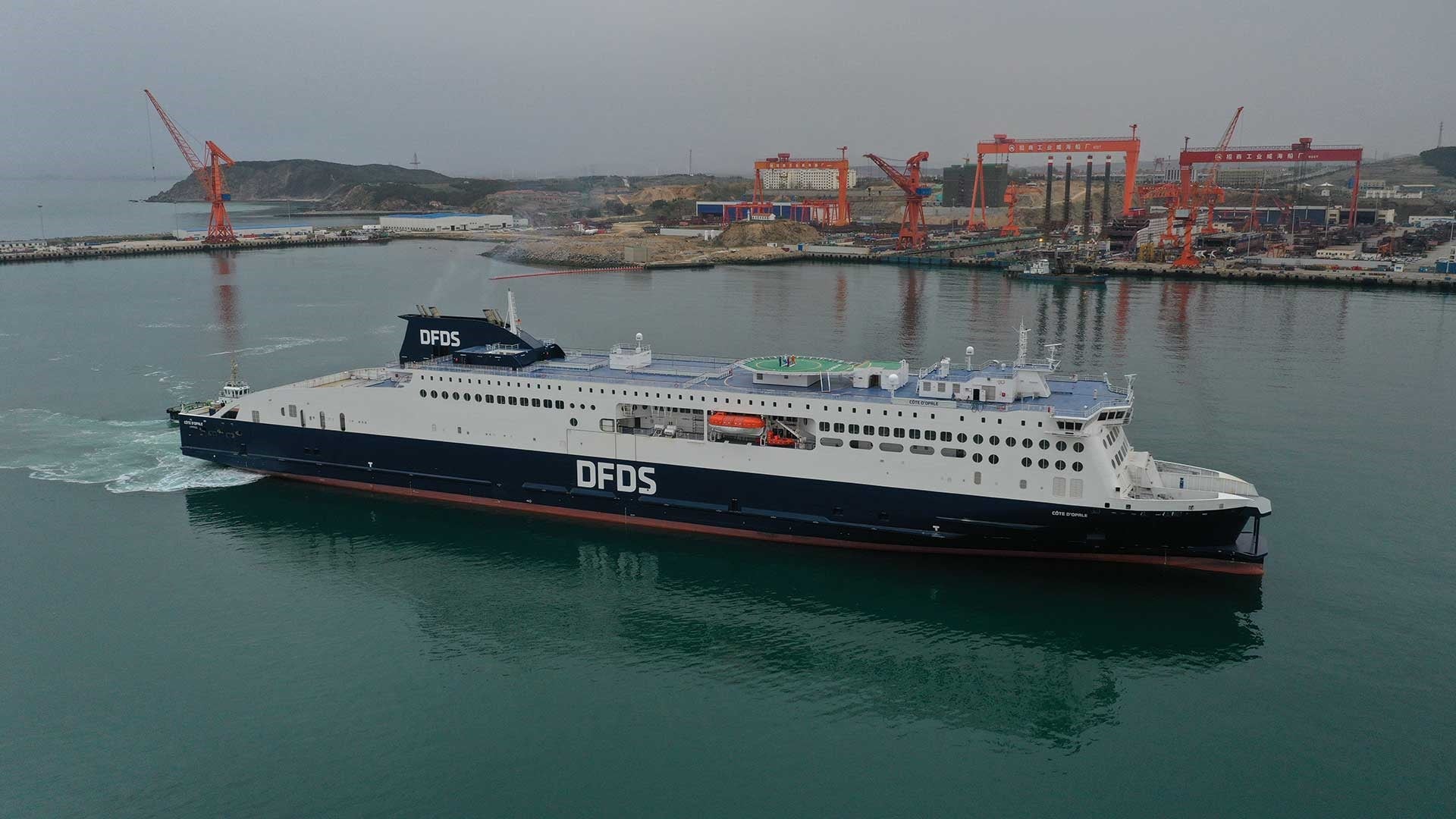 Stena RoRo has taken the delivery of its fifth E-Flexer vessel, named Côte d'Opale, from the Chinese shipyard CMI Jinling (Weihai), six weeks before schedule.
In addition, Stena RoRo signed a long-term charter agreement with Danish shipping and logistics company DFDS for Côte d'Opale.
The Ro-Pax vessel will now sail to Europe, where it will commence operations later this year.
With a length of 214.5m, this ship is said to become the longest ferry to sail in the English Channel.
Côte d'Opale has a draught of 6.4m and a beam of 27.8m. It has the capacity to carry around 1,000 passengers.
The vessel will operate on the Dover-Calais line as a day ferry.
Côte d'Opale features a third bow thruster for easy movement, as well as a specifically designed bow and stern to fit the quayside facilities in ports.
Stena RoRo CEO Per Westling said: "Our focus is to adapt the design to our customers' specific wishes, and in this case, DFDS has been very involved in the ship's unique design. In addition to far-reaching demands regarding the environmental aspects and technology, flexibility is one of the main characteristics of the E-Flexer class."
So far, the company has ordered as many as nine large RoPax vessels under the E-Flexer category. Of these nine vessels, five have been supplied already.
Stena RoRo also has an option to place orders for additional ships.
DFDS CEO Torben Carlsen added: "With a capacity of 160 cars and space for 1000 passengers, the Côte d'Opale is a fine example of how we combine cargo and passenger traffic without compromising the onboard experience.
"We really appreciate Stena's E-Flexer design, which has made it possible to adapt the ferry, in collaboration with Stena, to the wishes associated with the short crossings across the channel. With this ferry, we will be able to offer our passengers a comfortable journey."