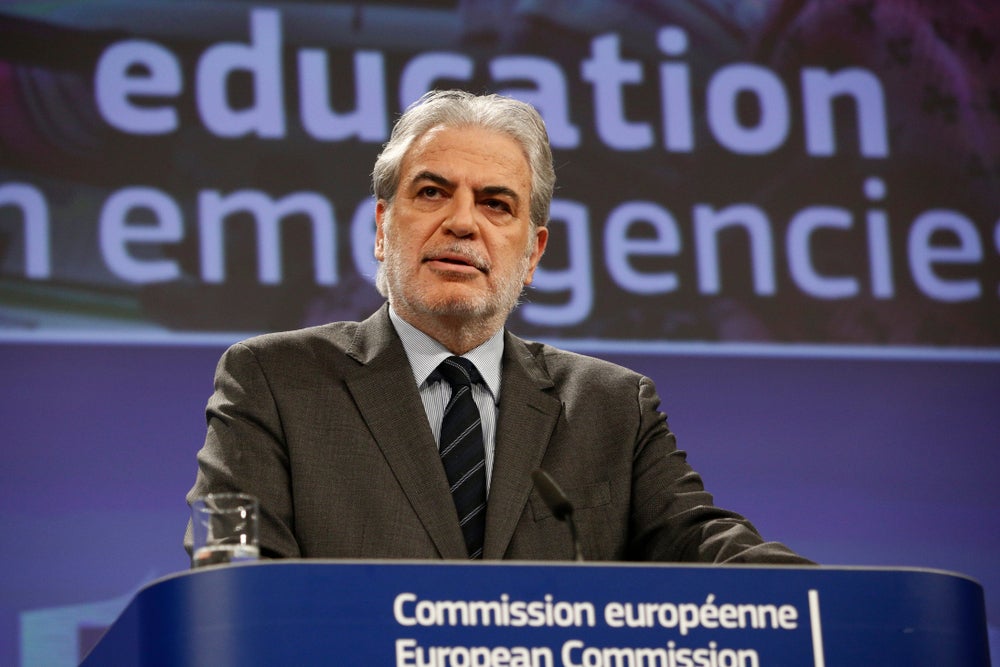 Long-serving Greek and Cypriot politician Christos Stylianidis has been appointed as Shipping and Islands Minister in Greece's government cabinet.
Stylianides' career has spanned two decades and at least two countries. He was born in Nicosia and began his political career as a spokesperson for the Cypriot government (after a lengthy academic career at institutions such as Harvard).
He also spent nine years as an MP in Cyprus, before joining the EU as part of Jean-Claude Juncker's 2014 Commission. He was the European Commissioner for Humanitarian Aid and Crisis Management from 2014 until the end of the Juncker Commission in 2019.
He then joined the Athens Government, led by Kyriakos Mitsotakis, serving as Minister for Climate Crisis and Civil Protection.
After new elections in June, it was unclear if Styliandis would rejoin the government. He is the first non-citizen to be granted a position in the Greek government, according to Hellas Posts.
The new minister was sworn in after the resignation of his predecessor, Miltiadis Varvitsiotis, who stepped down in the wake of the death of a ferry passenger at Athens' main port.
A video emerged showing Antonis Karyotis, 36, being pushed from the gangway of the Blue Horizon vessel by a member of staff. He was found dead in the Piraeus harbour.
It was reported that the crew did not believe Karyotis had a valid ticket. It was later confirmed that he did, in fact, have the correct documentation to board the ferry to Crete. No effort was made by the crew to save the man, who consequently drowned.
Public outrage followed in Greece and this was not abated by a clumsy statement from Varvitsiotis which appeared to equate the crew members to victims.
One crew member has been charged with homicide and the captain of the ferry has been charged with a serious breach of shipping regulations.