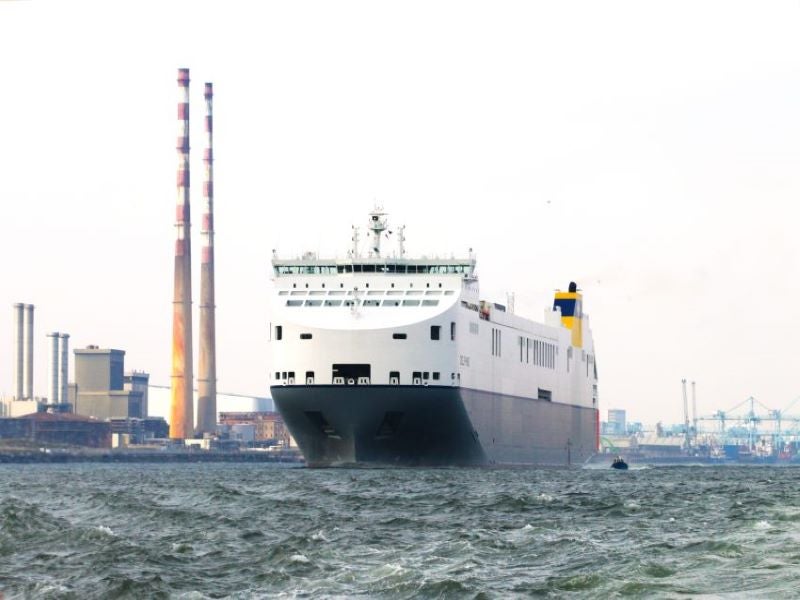 European Ro-Ro ferry operator CLdN has agreed to acquire Seatruck Ferries Holding for an undisclosed sum from Denmark-based Clipper Group.
A roll-on/roll-off (Ro-Ro) operator on the Irish Sea, Seatruck Ferries has eight purpose-built vessels.
The company is claimed to transport nearly 20% of the region's seaborne cargo volumes.
The Seatruck divestment enables Clipper to use its financial and managerial resources to further bolster its dry cargo business.
Seatruck's earnings are anticipated to further improve this year, due to the declining impact of Covid-19, Brexit and driver shortages. It also reported improved operating profit in 2021.
CLdN CEO Florent Maes said: "We are delighted with the agreement, which is in line with our overall strategy of expanding current trades and developing new routes. Seatruck Ferries is an excellent company with a great route network and a strong business model.
"Seatruck will be a valuable addition to CLdN's comprehensive route network and particularly adds to our presence in the UK and Irish markets."
The deal is subject to approval from the Irish competition authorities. This is expected prior to the end of the year.
Upon completion of the deal, Seatruck Ferries will operate with the same name and under the existing management team, led by Alistair Eagles.
CLdN's Ro-Ro division has more than 20 modern Ro-Ro vessels, which record more than 130 sailings a week between the ports of Zeebrugge, Belgium; Rotterdam, The Netherlands; London, Killingholme and Liverpool in the UK; Dublin and Cork in Ireland; Gothenburg, Sweden; Esbjerg, Denmark; Santander, Spain; and Porto, Portugal.
Clipper Group has a fleet of handysize, supramax and ultramax dry cargo vessels that are used to serve a wide customer base.
In April, MAN Energy Solutions won a contract from CLdN for the supply of ME-GI engines for two new Ro-Ro vessels.