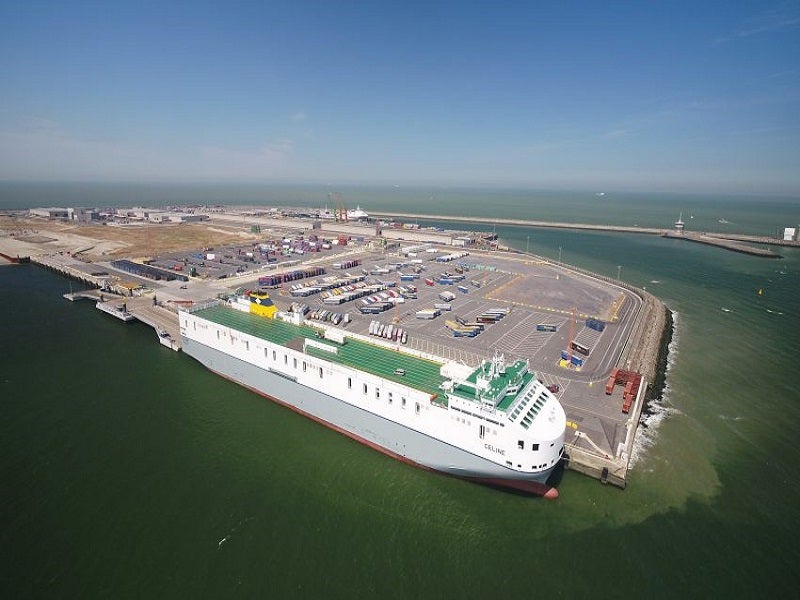 Logistics service provider CLdN has awarded a contract to Finnish company Norsepower for the deployment of rotor sails on its short sea Ro-Ro vessel, MV Delphine.
Under the contract, Norsepower will install two tilting rotor sails measuring 35m x 5m on the ship.
The installation is expected to be completed by the end of the year.
Claimed to be the world's largest short sea Ro-Ro vessel, the 2018-built MV Delphine has a cargo capacity of nearly 8,000 lane metres. It will travel between the UK, Ireland and Europe.
The use of the rotor sails aims to cut down the vessel's carbon emissions and enhance its fuel efficiency.
According to the company, Norsepower Rotor Sail is the 'first third-party verified and commercially operational auxiliary wind propulsion technology' serving the global maritime sector.
The technology starts automatically when a strong enough wind is detected, thereby helping to save fuel and reduce emissions.
Designed for installation on new vessels or retrofitting on existing ships, the Norsepower rotor sail solution is an advanced version of the Flettner rotor.
The Flettner rotor is a spinning cylinder that uses the Magnus effect to leverage wind power to help drive ships.
Norsepower CEO Tuomas Riski said: "Norsepower's Rotor Sail installation on the MV Delphine demonstrates how the use of clean technology can modernise and evolve the performance of fleets' younger vessels to manage emissions and help to increase asset value."
MV Delphine is said to be the seventh vessel to install Norsepower's rotor sails.
Last November, Kongsberg Maritime partnered with Norsepower to add wind propulsion to its integrated power and propulsion systems.