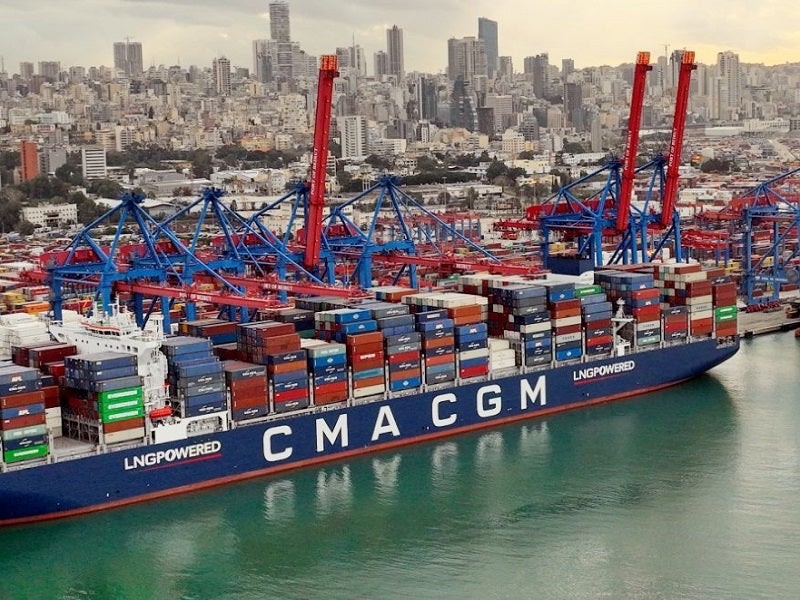 CMA CGM Group's wholly-owned unit CMA Terminals has received a concession to manage, run and maintain the Port of Beirut's container terminal following a bidding process.
The contract will be valid for ten years and take effect from next month.
At present, the firm contributes nearly 55% of the container terminal's volumes, with nine weekly calls and transhipment operations.
The group has laid down an investment strategy for renewing and upgrading the terminal.
This includes an investment of $33m in the container terminal of Beirut Port, with $19m invested during the initial two years.
The funds will be used to replace, renew and purchase new port equipment.
A new technical facility will be established for providing maintenance and storing spare parts.
The terminal will be equipped with the newest management, optimisation and interconnection systems.
Efforts will also be made towards increasing the terminal's environmental performance by buying greener and more eco-friendly equipment. 
In a statement, CMA CGM Group said: "Winning the contract to manage, operate and maintain the Port of Beirut's container terminal is part of the CMA CGM Group's strategy of developing its terminal business while supporting the growth and efficiency of its shipping lines, consolidating its end-to-end service offering and establish greater control over the logistics chain so that it can offer its customers higher-quality, integrated, digital and more environmentally-friendly services in a context that requires a comprehensive approach to the supply chain." 
Last year, the group acquired the container terminal inside Tripoli port.
CMA CGM Group chairman and CEO Rodolphe Saadé said: "Faithful to our commitments to Lebanon, we will be launching shortly an ambitious investment plan that will transform Beirut port's container terminal into a state-of-the-art facility that meets the best international standards.
"It will be at the service of the Lebanese people and will revitalise the economic exchanges between Lebanon and the rest of the world."
At present, the group has made investments in 52 port terminals across 33 nations through its subsidiary CMA Terminals and the Terminal Link joint venture.
Last month, TotalEnergies and CMA CGM launched the inaugural ship-to-containership liquefied natural gas bunkering operation in the Port of Marseille Fos, located in Southern France.