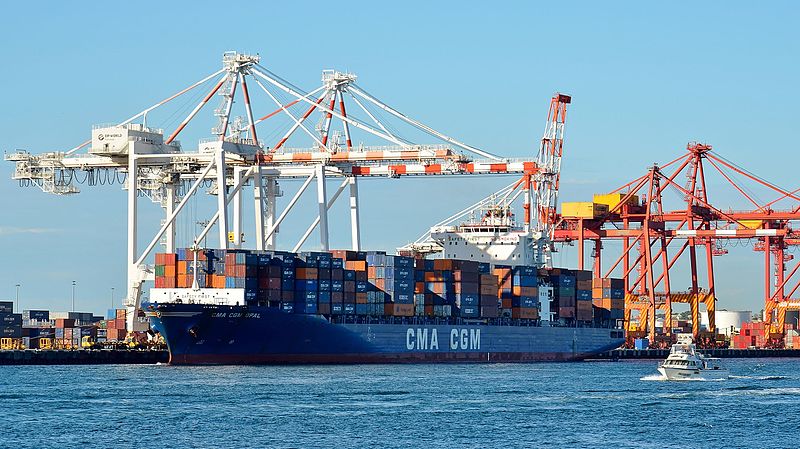 Worldwide shipping and logistics group CMA CGM has announced plans to achieve carbon neutrality by 2050.
In a UN Global Compact online conference, the Chairman and CEO Rodolphe Saadé outlined new steps that the company plans for the future of shipping and logistics.
He announced that the company aims to include 10% of alternative fuels in its energy supplies by 2023 and become carbon neutral by 2050.
Saadé added that the company is currently on track to decrease the CO₂ emissions per tonne transported every kilometre by 40%, which is a goal set by the International Maritime Organization (IMO).
He added: "In 2019, we reduced our total CO₂ emissions by 6%. These significant reductions were made possible, thanks to our mobilisation, the technological innovations implemented and improved management of vessels operations."
The conference was held on 2 June and saw participation from Deputy UN Secretary-General Amina Mohammed, Norwegian Prime Minister Erna Solberg and UN Secretary-General Special Envoy for the Ocean Peter Thomson.
Other participants included the IMO Secretary-General Kitack Lim and WWF International Director-General Marco Lambertini.
In 2020, CMA CGM will launch a new 23,000 twenty-foot equivalent unit (TEU) liquefied natural gas (LNG)-powered vessel, which reiterates the company's aim for the energy transition.
In February, German cargo container shipping line Hapag-Lloyd announced plans to use eco-friendly biofuel to reduce ship emissions.
In May 2019, the Clean Arctic Alliance (CAA) urged member states of the IMO to cut the impact of black carbon emissions from global shipping on the Arctic environment.