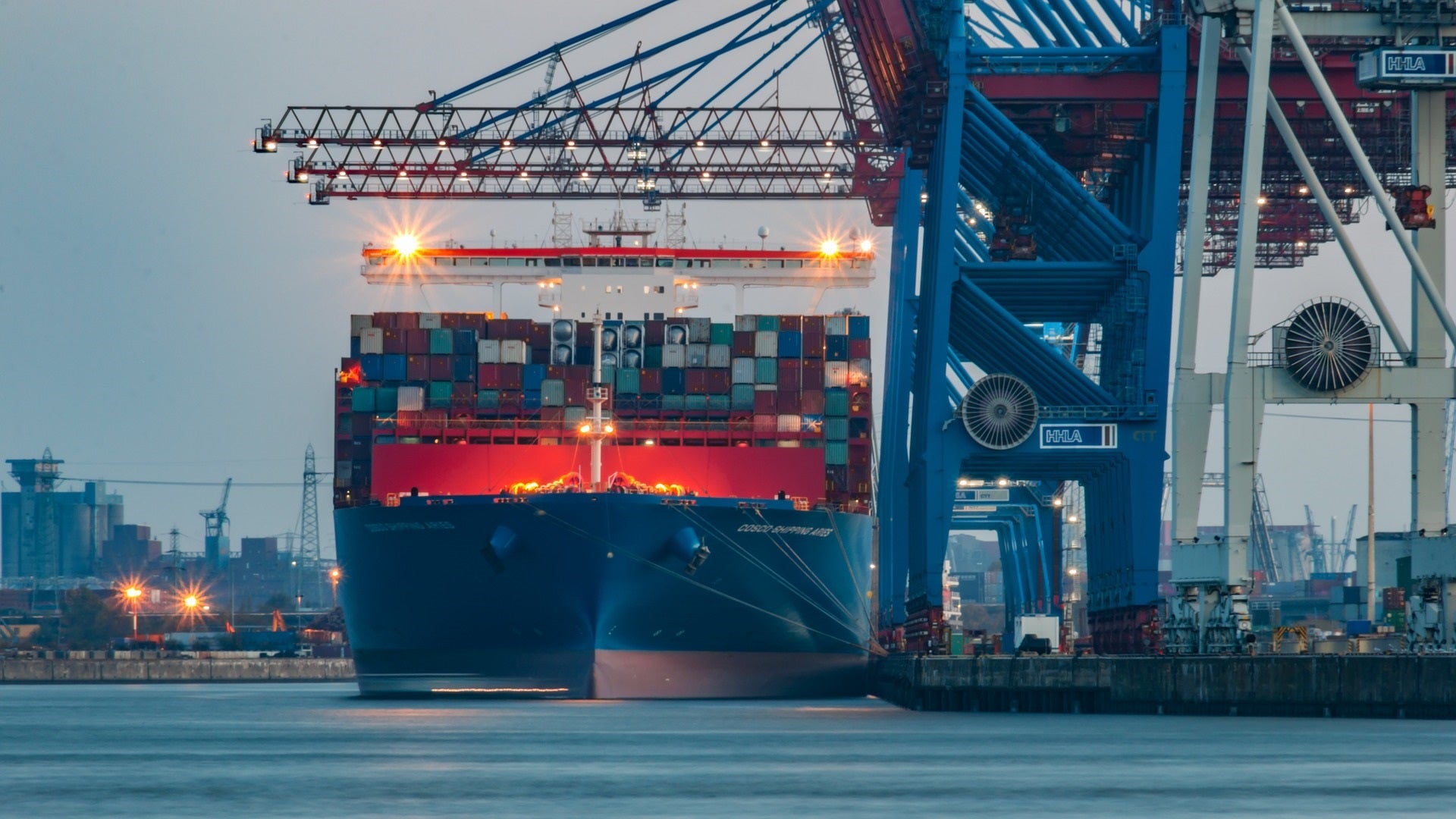 China State Shipbuilding Corporation's (CSSC) unit CSSC Jiangnan Shipyard has delivered the eighth 23,000 twenty-foot equivalent unit (TEU) dual-fuel containership, CMA CGM Trocadero, to France-based shipping firm CMA CGM.
CMA CGM Trocadero is the eighth vessel to be delivered in a series of nine vessels that are being constructed for the company.
The nine vessels are being constructed at two CSSC yards, the CSSC Jiangnan Shipyard and CSSC Hudong-Zhonghua Shipbuilding.
CMA CGM Trocadero is the fourth and last vessel from the series to be delivered by CSSC Jiangnan Shipyard.
The ninth vessel is being completed at CSSC Hudong-Zhonoghua Shipbuilding.
With a length of 400m and width of 61m, these containerships are claimed to be the largest container vessels to operate on liquefied natural gas (LNG) in the world at present.
They will be equipped with GTT's 18,600cbm fuel tank as well as WinGD's dual-fuel engines.
The vessels will also feature straight bows with cohesive bulbs, rudders and refined propellers to enhance hydrodynamics, which will, in turn, cut down consumption of energy.
All the 23,000 TEU dual-fuel containerships will be listed under the French International Register (RIF).
After leaving China, CMA CGM Trocadero has set out for Europe for its deployment on CMA CGM's Asia-Europe service.
On 30 April, the company placed an order with CSSC Group for around 22 new vessels.
The order included ten very low sulphur fuel oil (VLSFO) powered containerships with 5,500 TEU capacity and six LNG-powered containerships with 13,000 TEU capacity.
The order also covered six LNG-powered containerships with 15,000 TEU capacity.
These ships are expected to be delivered between 2023 and 2024.