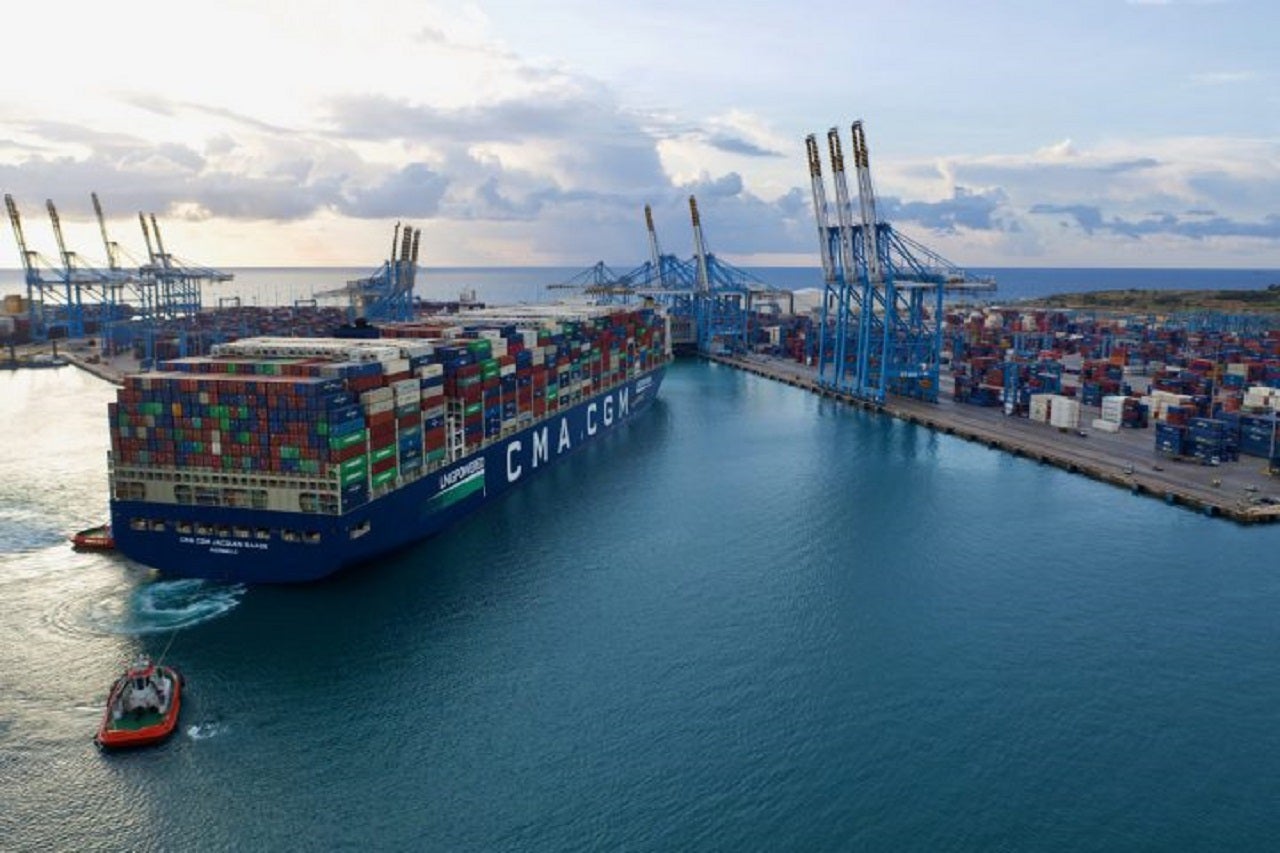 Container ship operator CMA CGM has announced its intention to operate the future all-purpose terminal, named Pier 55, at the Port of Alexandria in Egypt.
During a recent visit to the country, CMA CGM Group CEO and chairman Rodolphe Saade confirmed the company's intention to enter into a long-term partnership with the Egyptian authorities.
The company stated that the partnership will cover the development of logistics solutions, contribution to the training of younger groups in the area of marine and logistics, digitalisation and other related investments.
With a capacity of 1.5 million TEUs, operations of the new terminal will commence operations in 2022.
The terminal, which will cover an area of 560,000m² with quays more than 2km long, will assist the deployment of the company's larger ships.
Presently, the company has employed nearly 300 people and calls at six ports in Egypt.
CMA CGM stated that its vessels sail through the Suez Canal more than 700 times each year.
The new terminal will strengthen the company's strategic position in the Mediterranean and increase its terminal capacity in the region.
Currently, the terminal capacity of the company in the Mediterranean stands at around 7 million TEU.
Other terminals operated by CMA CGM include Marseilles-Fos, Seville in Spain, Malta, Thessaloniki in Greece and Lattakia in Syria.
By the end of 2021, the company will also deploy LNG-powered vessels of 15,000 TEUs between Asia and the Mediterranean.
These new vessels will be bunkered at Marseille-Fos.
In November, CMA CGM launched ACT with CMA CGM+, an array of value-added services, enabling its clients to reduce their environmental impact.