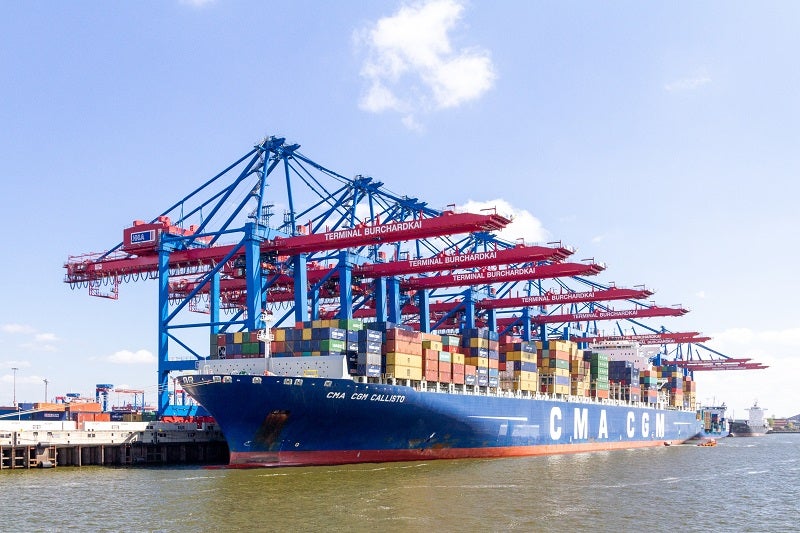 Net income at French shipping group CMA CGM has soared to $5.6bn in Q3 2021, compared to $567m profit in the same period a year ago, amid higher freight prices.
The firm's consolidated revenue surged 89.4%, from $8.09bn to $15.3bn, over this period.
CMA CGM attributed the strong financial performance to its improved shipping activities.
The company expects to attain 'an even stronger financial performance' in the final quarter.
CMA CGM's EBITDA earnings jumped to $7.1bn in the three months to September, up from $1.7bn in the prior year. The EBITDA margin at the end of Q3 stood at 46.4%.
The group's net debt as of 30 September was $11.9bn, a fall of $4.9bn from 31 December 2020.
However, the company transported 5.5 million TEUs during Q3, down 2.5% from the corresponding quarter in 2020, due to being hit by supply chain issues induced by the pandemic and the resultant port bottlenecks.
The shipping profit for CMA CGM touched $12.5bn, a 101% rise from Q3 2020, while EBITDA for shipping stood at $6.8bn.
Logistics revenue was $2.9bn, a growth of 55%.
In a statement, the company said: "This performance was driven by freight management services, and in particular the Ocean segment, in what was a favourable market backdrop, as well as, to a lesser extent, the continued turnaround in contract logistics activities which had been negatively impacted by lockdown measures relating to the Covid-19 pandemic in 2020."
In September, CMA CGM Group announced plans to invest $29.5m, including $11.81m in quasi-equity, in ferry operator Brittany Ferries to aid in the latters recovery from the Covid-19 crisis.