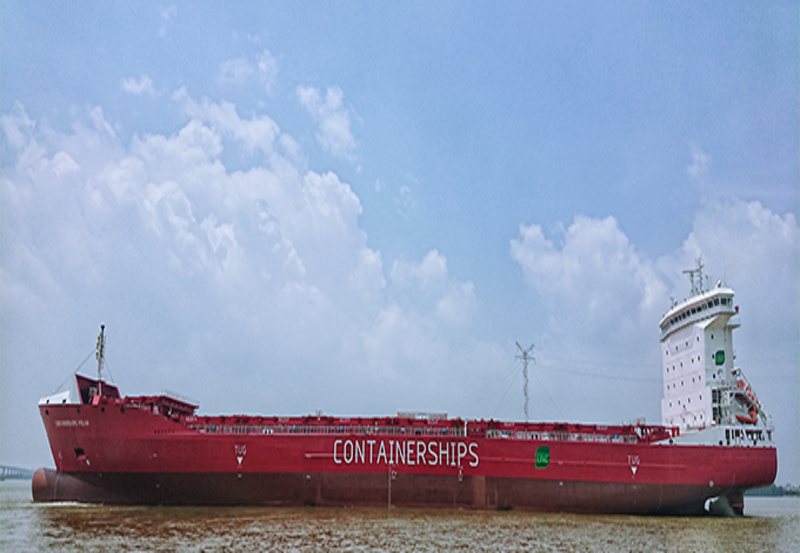 CMA CGM subsidiary Containerships has received its second liquefied natural gas-powered (LNG) vessel.
Containerships Polar has been introduced by CMA CGM for the redesigned BALT 2 service in the Port of Rotterdam. It is 170m long, 27m wide and has a draft of almost 7m.
The BALT 2 service connects Northern Continental Europe with Russia and the Baltic States, which are situated in North Eastern Europe.
The 1,380 twenty-foot equivalent unit (TEU) container vessel will operate alongside its sister ship, Containerships Nord.
Containerships Polar is said to be well-suited to facing the navigational and environmental challenges in its operational area of Northern Europe and the Baltics.
According to Containerships, the ship provides a high intake of 40ft and 45ft pallet-wide high cube containers.
The vessel's first LNG bunkering was completed in Rotterdam yesterday, fuelling almost 200mt of liquefied natural gas through ship-to-ship bunkering.
Containerships Arctic and Containerships Aurora, sister ships of Containerships Polar, as well as two additional LNG-powered ships, are set to join the fleet until the end of 2019.
The CMA CGM Group will operate a total of 20 LNG-powered vessels by 2022.