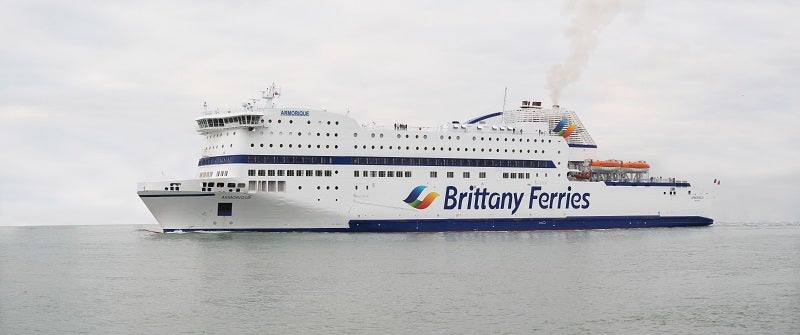 China-based shipyard CMI Jinling (Weihai) has received an order from Swedish company Stena RoRo for the construction of two new vessels.
The 194.7m-long ships are the 11th and 12th Stena E-Flexer vessels in the RoPax class to be developed by the Swedish company.
Both the new ferries will be able to accommodate 1,400 passengers, with one vessel featuring a capacity of 2,377 lane metres and the other 2,517.
The ships are expected to be delivered in 2024 and 2025.
In addition, the company has signed long-term charter contracts with the France-based ferry company Brittany Ferries.
The vessels will operate between Portsmouth, UK, and Quistreham (Caen) and St Malo in France.
Along with three previously ordered E-Flexer class vessels, these two newbuilds will upgrade the existing Brittany Ferries' fleet of cargo and passenger vessels.
The first E-Flexer class ferry, Galicia, was received last autumn.
The second vessel will be delivered in November and the third in 2023.
The company stated that the four most recently ordered ferries support LNG operation and can sail on LNG, biogas or other new fuels, including ammonia.
The newly ordered vessels will also feature a large battery hybrid package for energy consumption of 10MWh for manoeuvring in port.
In a statement, Stena RoRo said: "They will also be equipped with an 8MW electric shore connection for charging the batteries, which entails an environmentally friendly stay in port. The large battery capacity enables speeds up to 17.5 knots on battery power alone."
Prior to this, the company ordered its tenth E-Flexer vessel from the same shipyard.
Stena RoRo also signed a new charter agreement with Marine Atlantic, a Canada-based federal Crown corporation.
This vessel is anticipated to be delivered in 2024.
Last month, Stena RoRo delivered Global Mercy, the world's largest civilian hospital vessel, to the charity organisation Mercy Ships.