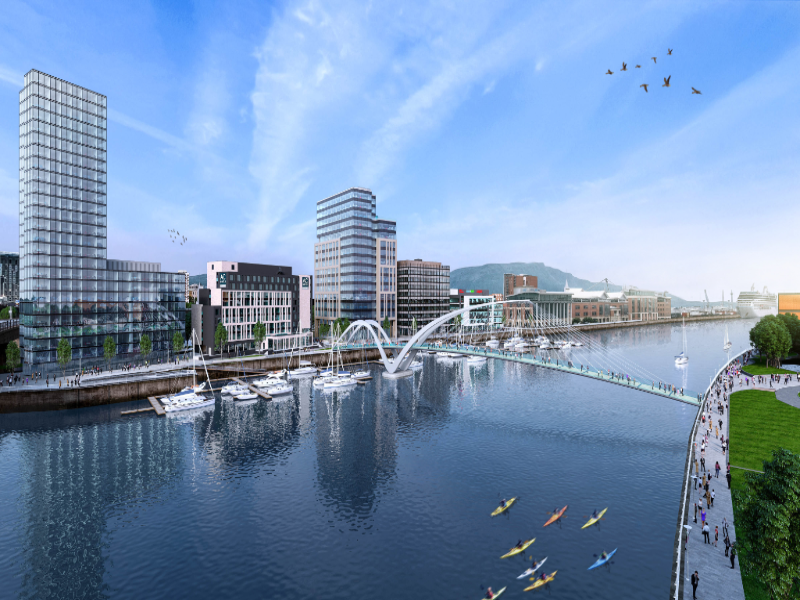 Belfast Harbour in Northern Ireland has unveiled plans to invest £254m to build and upgrade marine and estate infrastructure.
The investment is part of the 2019-2023 strategic plan that was announced during Belfast Harbour's annual stakeholder meeting on 13 September.
The investment is expected to create around 10,500 jobs, including 7,000 jobs in harbour developments and 3,500 jobs in construction work.
The £254m investment will be used to upgrade the cranes and material handling equipment at the port by 2023.
As part of the investment, new ramps will be installed and the shipping channel will be widened so that the larger capacity ships can be easily accommodated. New storage facilities will also be constructed.
Also, the digital 'Smart Port' initiative will provide improved automation. A new unified system will be designed to coordinate cargo and shipping communications.
The proposal also includes developing deep-water quays, completing the two million square foot City Quays development and establishing a new science and technology centre at Catalyst Inc.
Belfast Harbour chairman David Dobbin said: "Belfast Harbour has been enabling local businesses to succeed and trade with the outside world since it began over 400 years ago.
"The purpose of our plans is to make sure we are fit for purpose to handle and benefit from the technological, economic and social changes, taking place in the 21st century.
"We want to become the world's best regional port and create an iconic waterfront district for Belfast, which will be an attractive place to live, work, visit and invest in.
"This will bring huge benefits for our customers, the regional economy and all our citizens."
The development programme is expected to deliver a £500m boost to Northern Ireland's economy, an additional £300m annually in wages and £4m a year in rates to the city, according to an Ulster University Economic Policy Centre's study.
In the future, the port will focus on deepening the Victoria Channel and developing new quays and wharves to enhance its capacity, as well as attract new trade and manage the next generation of shipping.
The proposal also includes new tourism projects and the development of a waterfront district with attractive public spaces, including new cross-harbour bridges and a water taxi service.
Belfast Harbour CEO Joe O'Neill said: "These plans are among the most ambitious to be put forward in the port's history, but the challenges and opportunities of the future demand a new approach.
"Belfast Harbour is currently working with a wide range of partners such as Belfast City Council, Department for Infrastructure, Catalyst Inc and our two universities, NI Screen, Titanic Quarter and Titanic Foundation so that we can accomplish more.
"Belfast City Council's aim is to accommodate 66,000 new residents, create 46,000 additional jobs and develop 550,000m² of employment floor space by 2035. Belfast Harbour's proposals will be pivotal in helping meet those targets."