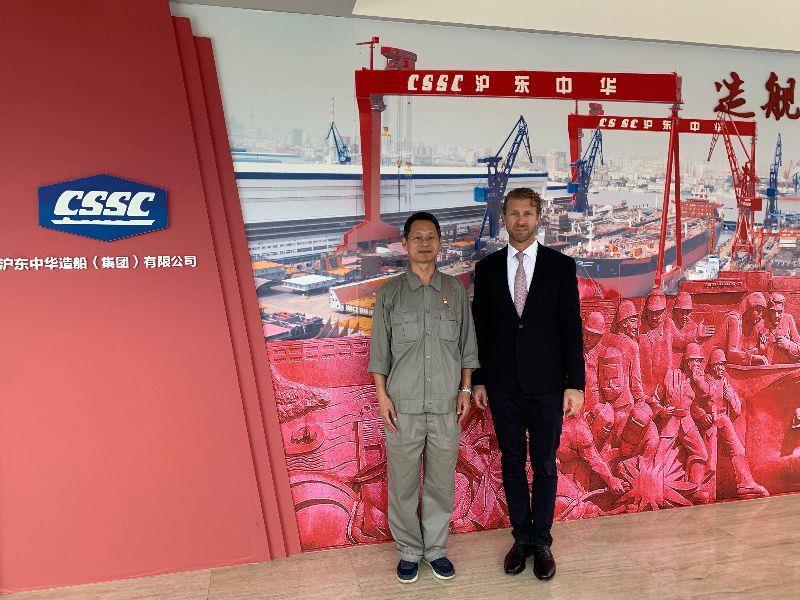 Chinese shipbuilder Hudong-Zhonghua has signed a memorandum of understanding (MOU) with Silverstream to integrate the company's air lubrication technology into shipbuilder's new construction designs for its future LNG vessels.
The integration will boost operational and fuel efficiencies. According to Silverstream, it will cut fuel costs and emissions by up to 8% for laden and ballast conditions.
Silverstream Technologies CEO Noah Silberschmidt said: "We are delighted and honoured to have signed this landmark agreement with Hudong-Zhonghua, one of the world's largest and most respected shipyards.
"It is a significant step for Silverstream as we expand into a new vessel class, and further grow our customer base in the important Asian market."
Silverstream noted that it is its first LNG class newbuild project.
The company said in a statement: "It also represents both the Asian market's growing interest in air lubrication systems and its wider demand for greater efficiencies and sustainability in newbuild orders."
The agreement is a culmination of the 12-month collaboration between the two firms.
The companies intend to continue working together in order to drive the sales process with prospective shipowners and ensure the optimum efficiency and design of the future orders from the yard.
Hudong-Zhonghua Shipbuilding chief technical officer Danping Lou said: "We are committed to bringing to market the most operational and energy-efficient newbuild vessels for the LNG sector.
"We are confident that these new vessels will set the benchmarks for vessel design and performance in the LNG sector."