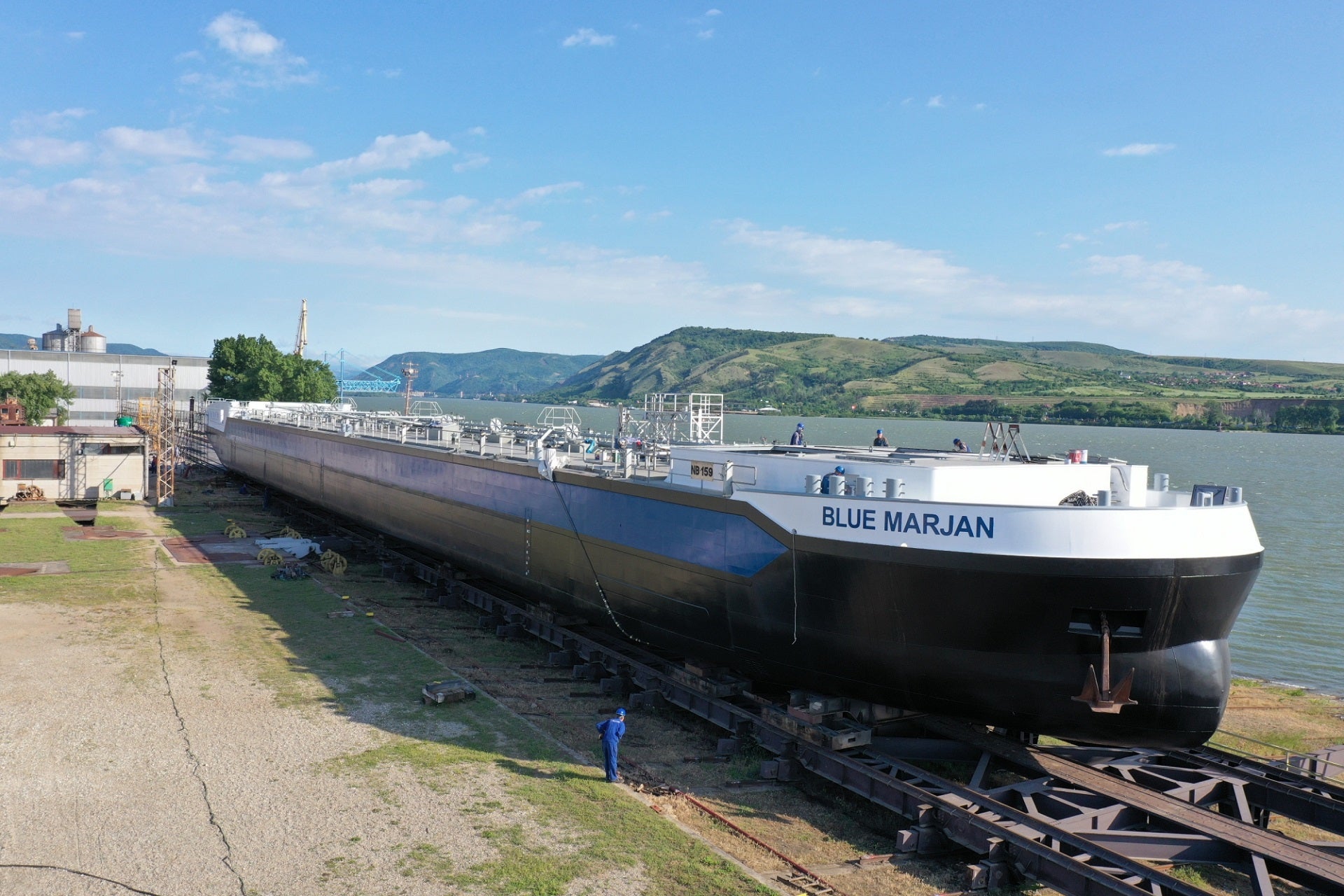 Concordia Damen has unveiled the first of 40 inland waterway tankers at the Casco yard in Serbia.
The company secured the construction contract for these eco-friendly dual-fuel barges late last year from institutional investors advised by JP Morgan Asset Management.
In January, Concordia Damen started the construction of the first of the inland barges.
The liquefied natural gas (LNG)-powered barges, known as the Parsifal Tankers, will be chartered by Shell and run by Verenigde Tankrederij (VT) BV/Marlow Navigation.
The 110m by 11.45m vessels will incorporate low emission LNG propulsion, along with extreme shallow draught capabilities of 2800 tonnes on a 3.25m draught.
The barges will transport mineral oils between the Antwerp, Rotterdam, Amsterdam and Rhine networks.
Concordia Damen CEO Chris Kornet said, "We are pleased to have reached this milestone in this important project.
"The Parsifal Tankers represent a new generation of eco-conscious vessels that will play a significant role in the maritime energy transition. We are looking forward to continuing to develop this project in the coming months."
Concordia Damen plans to deliver the first vessel in November.
Thereafter, the company will deliver subsequent vessels each month, with the completion of the order slated for December 2024.
Last week, Concordia Damen and Dutch inland shipping firm Lenten Scheepvaart signed a contract for the construction of an inland waterway vessel that will operate on hydrogen.
This inland hydrogen vessel will be named MV Antonie and deployed to transport salt for chemical supplier Nouryon.
Last month, Damen Shipyards Group secured a contract for the delivery of three Azimuth Stern Drive (ASD) Tugs 3212 from Australian port operations provider Engage Marine.