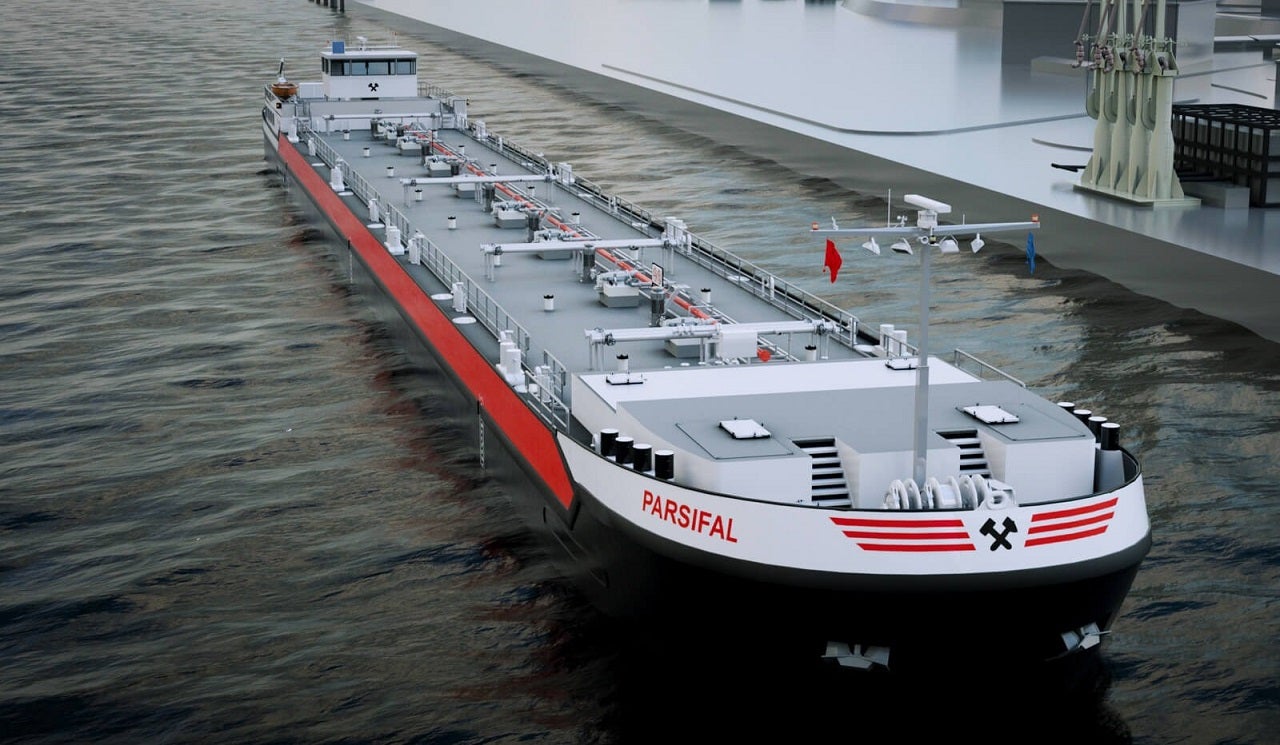 Concordia Damen shipyard has secured a contract from the institutional investors for building 40 eco-friendly dual-fuel barges, which will be chartered by Shell and operated by VT Group/Marlow.
The shipyard was advised by JP Morgan Asset Management.
The deal was brokered by Frachtcontor Capital Partners.
Concordia Damen will begin the construction of the tankers in December.
The first vessel will be delivered in November 2021, following which, the yard will supply another vessel each month and complete the order by December 2024.
To increase cargo-carrying capacity on Belgian, Dutch, and German canal and river networks, the 110m x 11.5m vessels will have extreme shallow draft capabilities, with 2800t on 3.25m draught, and liquefied natural gas (LNG) propulsion.
Shell's freight trading manager Martin van Veen said: "Concordia Damen has a proven track record in the delivery of products that are highly efficient and sustainable.
"In addition, they have demonstrated their capabilities in the delivery of shallow draught vessels, which is of importance to this project. We are looking forward to the collaboration."
Concordia Damen CEO Chris Kornet said: "We are very grateful to have received this order and are looking forward to beginning the work.
"This is yet again a validation of our efforts towards greater levels of sustainability in the inland shipping sector."
JP Morgan Asset Management's global head of transportation Andy Dacy said: "We are excited and honoured to partner with Shell and Concordia Damen on this innovative and sustainable inland waterway project."
The Parsifal tankers will be used to transport mineral oils between Amsterdam, Rotterdam, Antwerp, and the Rhine network.
Last week, Damen Shipyards Galati launched the third Island Class, hybrid-electric vessel.
The vessel is part of a six-vessel order for BC Ferries.