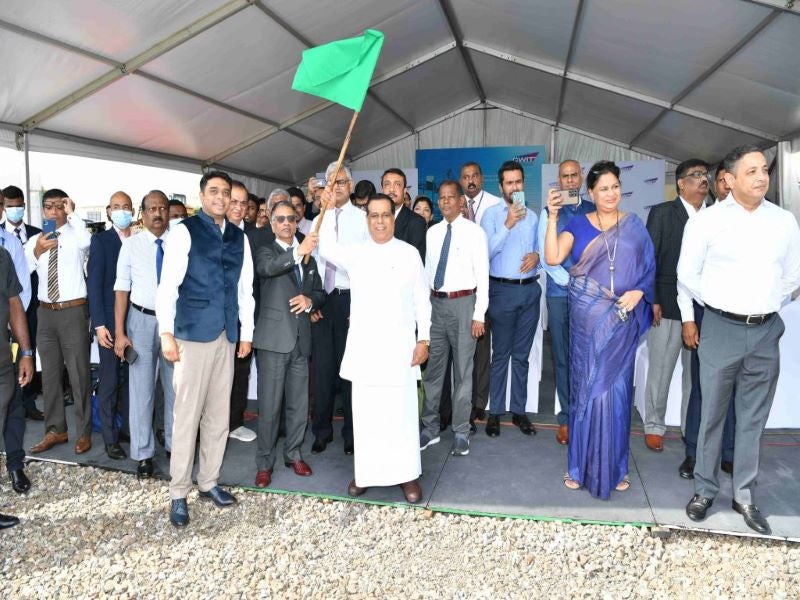 Indian multinational conglomerate Adani Group has started construction on the Colombo West International Terminal in Sri Lanka, marking its foray into the island nation's port industry.
The project, valued at around $789m, will enable Colombo Port to expand its capacity by an additional three million twenty-foot equivalent units (TEUs).
A public-private partnership, the project will see 51% of the total investment provided by India-based Adani, Ports and Special Economic Zone (APSEZ).
John Keells Holdings will be responsible for 34% of the investment while Sri Lanka Ports Authority (SLPA) will contribute the remaining 15%.
The project is said to be the largest foreign investment ever in the country's port sector.
With an area of 65ha, the new terminal is expected to be completed within two years.
The project will involve the construction of a jetty with a length of 1,400m. The new terminal will be built in two phases.
Under phase one, the construction company will build an 800m-long jetty and install 18 automatic terminal cranes.
Speaking at the event, Sri Lanka Ports, Shipping and Aviation Minister Nimal Siripala de Silva said that the project will provide several job opportunities.
He further stated that the new terminal will enable SLPA to earn a large amount of foreign exchange.
Last year, SLPA reached a build-operate-transfer (BOT) agreement with Adani Group and John Keells Holdings for the development of the terminal.