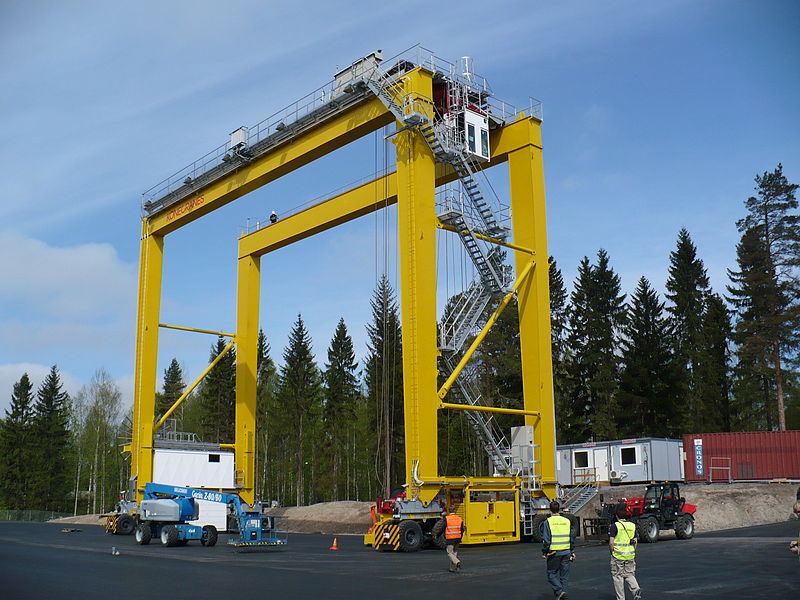 Container Terminal Saint-Petersburg CJSC (CTSP) has received three RTGs from Konecranes for handling containers.
The three cranes are the first of five new rubber-tired gantry cranes that were ordered and will be delivered this year.
The cranes are a part of the programme to develop the production infrastructure of the terminal.
The container yard equipment in the terminal will increase to 24 RTGs this year.
The cranes will be used to move and stack the containers in the rear yards of the terminal. With a capacity of 50t, the cranes can form stacks of '5+1 containers high and 7+1 containers wide'.
The completely electromechanical crane drive system increases the reliability and performance and reduces the costs associated with maintenance and spare parts.
The RTGs feature DGPS autosteering, which keeps the cranes' straight driving path, and other safety systems such as laser sensors and operator cabin that adheres to the existing ergonomics standards.
The cranes will start operations after the additional equipment is installed and the Federal Service for Environmental, Technological and Nuclear Supervision registration is completed.
In April last year, Kalmar, a provider of cargo handling solutions and services to ports and terminals, secured an order to supply 16 terminal tractors to CTSP.
Located in the port of St Petersburg, Russia, CTSP is involved in handling all kinds of containerised cargo at its facilities, which feature an automated control system for high-speed container handling on ship, road and rail transport.