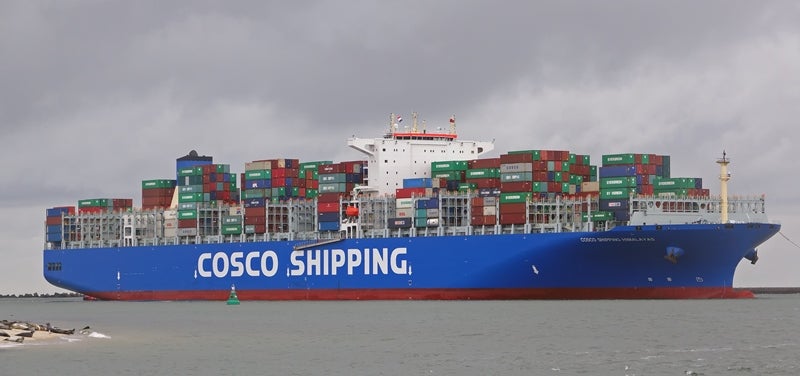 COSCO SHIPPING Bulk's Fu Xing Hai vessel has been released from the Martin Garcia channel after it ran aground between Argentina and Uruguay last week.
According to reports, the 31,801dwt bulk carrier was set free in Conchillas, Uruguay, after it had encountered problems 105km through the waterway on 16 July. The tide was 1.07m high upon its release.
Three Uruguayan tugboats were deployed to tow the Hong Kong flag-bearing vessel, which was built in 2016. The ship later returned to Nueva Palmira, Uruguay, from where it had initially departed in the direction of the Port of Rotterdam, the Netherlands.
Nautical sources claimed that the ship was not affected and that the environment was neither impacted nor materially damaged.
Data provided by privately owned shipping organisation Agencia Maritima NABSA showed that the ship had been obstructing navigation in the channel. MarineTraffic data revealed that that the vessel was still aground three days after the initial incident.
In the area where the ship ran aground, vessels with up to seven metres' draft are allowed to pass. The bulk carrier has an overall length of 179.95m, a width of 32m and a gross tonnage of 25,622, thus blocking the path of longer watercraft.
The navigation path was unblocked after the ship was towed away. Sources said that the Uruguayan city of Carmelo supervised the tasks to rescue the grounded ship and restore the traffic.
Agencia Maritima NABSA said that the vessels making their way up River Argentina were being diverted through the Emilio Mitre Channel.