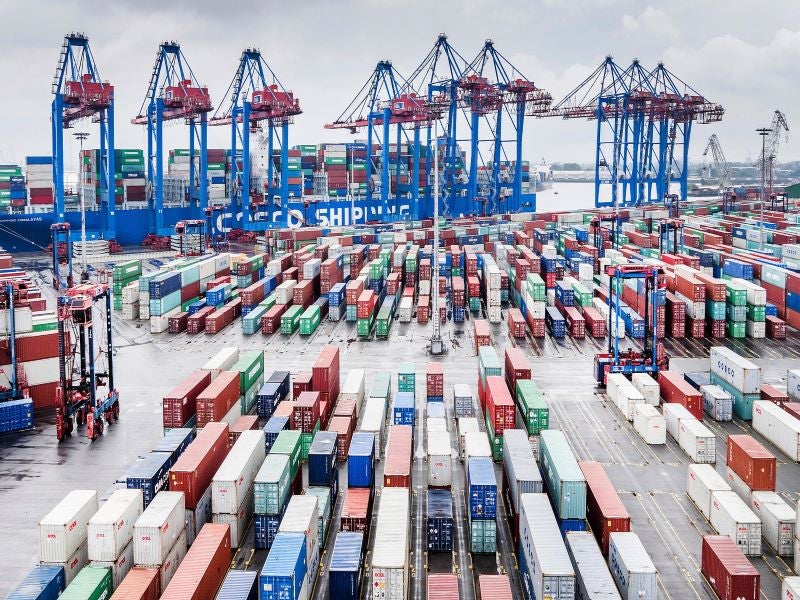 The German Government has given the green light to Chinese company Cosco Shipping Port (CSPL) to buy a minority stake of less than 25% in the operating firm HHLA Container Terminal Tollerort (CTT).
This is less than the originally planned 35% stake, which was agreed upon last September.
The latest deal was reached as a compromise after widespread criticism of the initial deal.
With the city of Hamburg as its main shareholder, HHLA will continue as an independent and listed company.
According to the German Federal Ministry for Economic Affairs and Climate Action (BMWK), the acquirers will be 'prohibited from otherwise acquiring an effective interest of control of HHLA CTT that goes beyond the influence conveyed by a share of voting rights below 25%'.
CSPL has now received the clearance to acquire a 24.99% stake in the terminal.
However, it will not have any exclusive rights to CTT, and the terminal can be used for container volumes of all customers.
CSPL will also not have access to strategic know-how, while IT and sales data will remain completely managed by HHLA.
The investment of CSPL is expected to help turn CTT into a preferred hub for Asian traffic.
HHLA executive board chairwoman Angela Titzrath said: "Our long-standing Chinese partner COSCO Shipping Ports Limited can acquire a minority share of less than 25% in the operating company of Container Terminal Tollerort (CTT) GmbH in Hamburg, subject to the conditions imposed by the Federal Government."