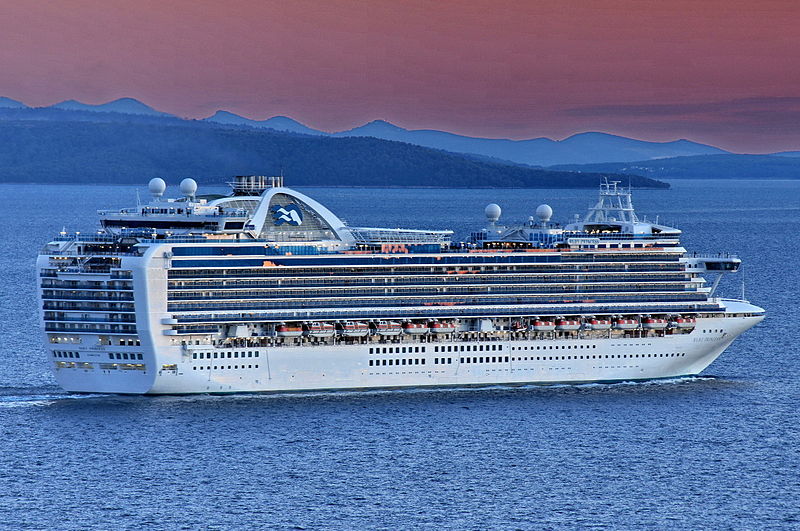 ---
Visit our Covid-19 microsite for the latest coronavirus news, analysis and updates
---
Follow the latest updates of the coronavirus (Covid-19) outbreak on our timeline.
---
Read about the effect of coronavirus (Covid-19) on cruise ships.
---
A passenger who was on the Princess Cruises' Ruby Princess cruise ship has died after testing positive for coronavirus (Covid-19).
The woman was reported to be in her 70s and was transferred to the hospital when the cruise ship docked in Sydney, Australia, on 19 March.
NSW Health said: "This patient was one of the initial three passengers who were confirmed to be Covid-19-positive, following testing of retained specimens from on board the Ruby Princess."
The death toll in New South Wales (NSW), Australia, has increased to seven. The country-wide death toll has reached eight with the other death in Western Australia.
NSW Health added that the total number of cases associated with people from Ruby Princess has increased to 107 in the state and 26 in the other states in Australia, bringing the total to 133.
It added: "It should be noted, no cases of Covid-19 had been identified by doctors on board before docking.
"Five people who had displayed influenza-like illness were tested in Wellington, New Zealand, on 14 March, and all were negative for Covid-19."
Another cruise ship, Ovation of the Seas, docked in Sydney on 18 March. 13 cases from the ship were identified in NSW, while another seven people who disembarked the Voyager of the Seas on 18 March tested positive for the virus.
The total cases in Australia stand at 1,682, of which 818 are in NSW.
NSW Health has partnered with Defence Force to track down the remaining passengers who disembarked.
The Defence Force will find people who may have been in contact with any of the infected passengers.
On 22 March, another passenger who was on the Diamond Princess cruise ship died, bringing the total number of the cruise ship-related deaths to eight.