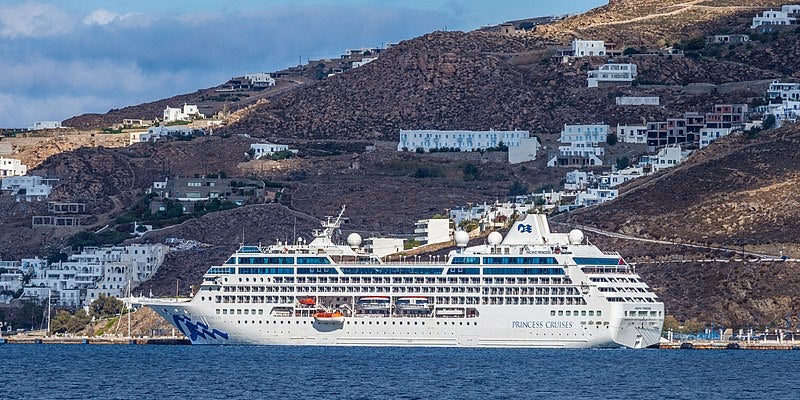 ---
Visit our Covid-19 microsite for the latest coronavirus news, analysis and updates
---
Follow the latest updates of the coronavirus (Covid-19) outbreak on our timeline.
Read about the effect of coronavirus (Covid-19) on cruise ships.
---
The US Department of State has advised US citizens to avoid cruise travel during the coronavirus (Covid-19) outbreak.
The statement comes after many Americans were infected on two cruise ships, Diamond Princess and Grand Princess, in the past month.
In a statement, the Department of State said: "US citizens, particularly travellers with underlying health conditions, should not travel by cruise ship."
The Centers for Disease Control and Prevention (CDC) added that there is a higher risk of getting infected on cruise ships.
CDC said: "This is a fluid situation. CDC notes that older adults and travellers with underlying health issues should avoid situations that put them at increased risk for more severe disease.
"This entails avoiding crowded places, avoiding non-essential travel such as long plane trips and especially avoiding embarking on cruise ships.
"Passengers with plans to travel by cruise ship should contact their cruise line companies directly for further information and continue to monitor the Travel.state.gov website."
Many countries have issued screening procedures and denied permissions for cruises to dock in ports and for passengers to disembark.
CDC has also asked cruise passengers to avoid travelling when sick and monitor their health on the ship.
In instances when a person develops a fever higher than 100.4˚F or 38˚C, the passenger needs to be isolated and the on-board medical centre needs to be informed immediately.
People on board, crew and passengers, need to use respiratory, cough and hand hygiene.
CDC added: "Commercial shipping, including cruise ships and other passenger vessels, involves the movement of large numbers of people in closed and semi-closed settings.
"Like other close-contact environments, ships may facilitate transmission of respiratory viruses from person to person through exposure to respiratory droplets or contact with contaminated surfaces."
Last week, the International Chamber of Shipping (ICS) issued new coronavirus (Covid-19) guidance for the shipping industry.