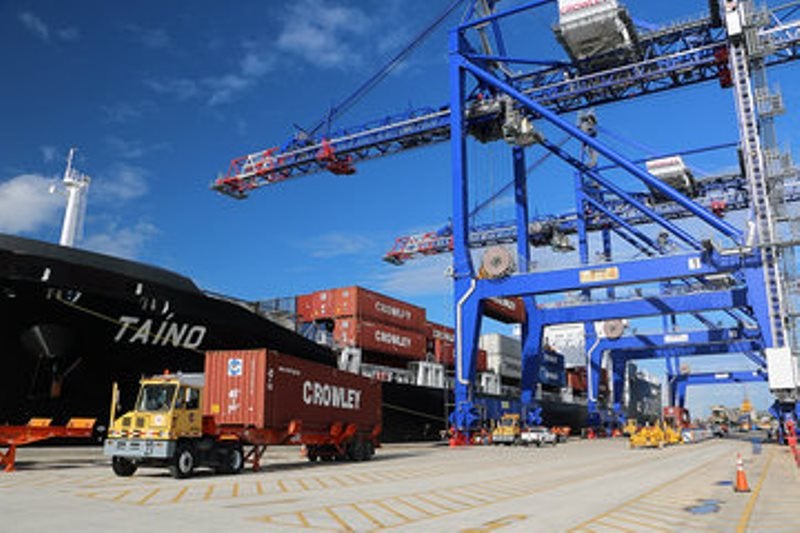 Crowley Maritime has completed the maiden journey of its second combination container / roll-on roll-off (ConRo) ship, MV Taíno, which is powered by liquefied natural gas (LNG).
The journey began at Crowley's homeport in Jacksonville, Florida, US, and ended in Puerto Rico.
Part of Crowley's Commitment Class modernisation project, the voyage marks the beginning of a new supply chain services between the US mainland and the Caribbean Basin.
MV El Coquí, the sister ship of Taíno, started its service in July.
The Commitment Class vessels are developed to increase the speed of supply chain and minimise friction via the route in Jacksonville to Puerto Rico, the Dominican Republic, and the Caribbean Basin islands.
Crowley Logistics senior vice-president and general manager Steve Collar said: "The successful maiden voyage of MV Taíno showcases Crowley's unmatched ability to provide industry-leading speed and reliability for customers as part of our end-to-end supply chain solutions in Puerto Rico, the Dominican Republic and the islands of the Caribbean Basin.
"It showcases Crowley's continuing and lasting commitment to serving Puerto Rico."
"It showcases Crowley's continuing and lasting commitment to serving Puerto Rico."
Both the Taíno and El Coquí are specifically developed to serve the Puerto Rico trade.
The 720ft-long vessels have 26,500dwt of capacity and are capable of accommodating up to 2,400 twenty-foot-equivalent container units (TEUs) of cargo at a speed of more than 22k.
Both the vessels are designed to carry various types and sizes of cargo such as high-capacity containers, up to 300 refrigerated containers as well as 400 cars and larger vehicles in their enclosed and ventilated vehicle garages.
Crowley's global ship management group, Crowley Shipping, is involved in the operation of the vessels, which were built by VT Halter Marine at its shipyard in Pascagoula, Mississippi, US.