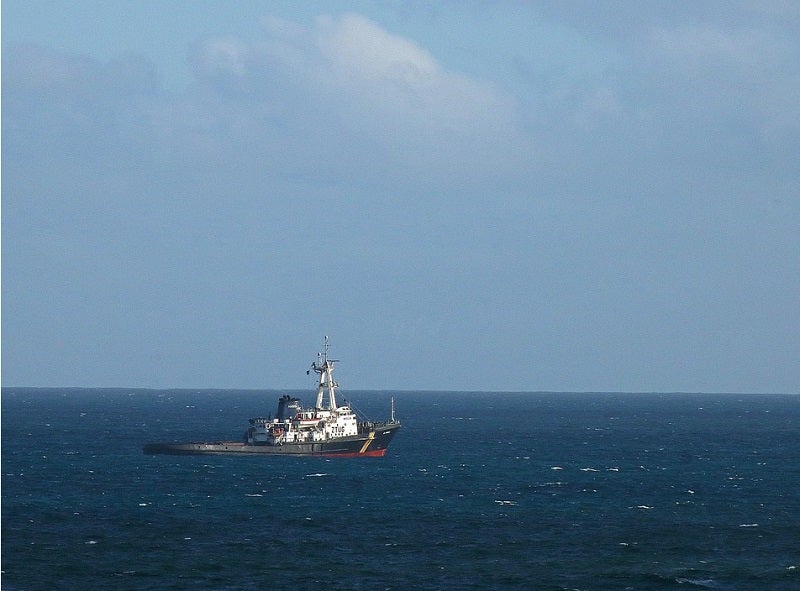 Damen Shipyards, Caterpillar and Pon Power have entered a memorandum of understanding (MOU) to jointly develop a series of dual-fuel methanol / diesel-powered tugs.
The deal comes after Damen's recent delivery of its first all-electric RSD-E Tug 2513, Sparky, to Ports of Auckland in New Zealand.
Damen's long-term strategy includes the delivery of a complete range of sustainable tugboats, which will feature both zero-emission electric and carbon-neutral methanol-powered vessels.
Following the commencement of the integration and testing process, Pon Power will deliver methanol-ready CAT 3500E series dual-fuel pilot engines to Damen in 2024.
The process will involve the integration of the engines with all aspects of the ship's control, monitoring, ventilation and other systems. This work will be conducted in coordination with classification societies.
The project aims to manufacture methanol-powered vessels by 2026.
Damen intends to provide fully-electric models with bollard pulls of 40, 60 and 80 tons, as well as methanol-fuelled models with 60, 80 and 100 tons of bollard pull.
Designed to easily access electricity between assignments through onshore infrastructure, electrically-powered tugs are suitable for zero-emission operations in harbours and terminals.
Damen Sustainable Solutions will supply a standard emission reduction system to install on all vessels developed under the project.
Damen's workboats division products director Joost Mathôt said: "We're delighted to be working with Caterpillar on this ground-breaking project. It is of mutual benefit to all the parties involved to begin operating the pilot engines as soon as possible so that we can experience what it means to use methanol as a fuel in a maritime environment.
"We are very happy to be continuing our longstanding partnerships and are very confident that together we will be able to offer our end customers the sustainable solutions they are asking for, in the near future."