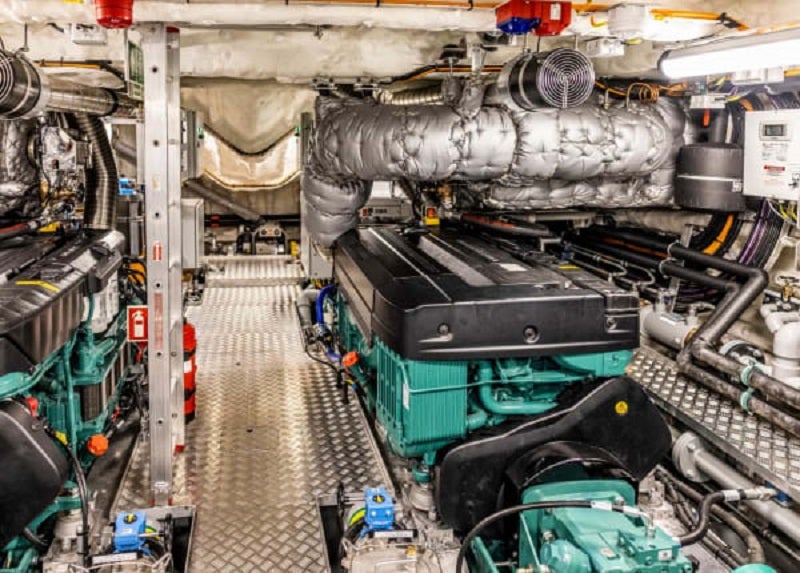 Netherlands' Damen Shipyard has obtained the official EU Stage V certification for its emissions reduction system, Damen Emission Reduction System (ERS).
The company claims to be the first shipyard to secure this certification.
As a one-system solution, the in-house developed technology merges soot filters with a selective catalytic reduction system to eliminate particulate matter as well as nitrogen oxides (NOx).
While fulfilling the needs of the International Maritime Organization (IMO) Tier III, ultra-low emission vessels (ULEV) and EU stage V regulations, the Damen selective catalytic reduction system helps to reduce fine particles and minimises noise to an average of 45dB(A).
Damen ERS has been developed for primary and auxiliary engines producing between 300kW and 700kW of output.
Additionally, sea-going ships loaded with the system become eligible for securing the ULEV classification notation.
The development of the EU Stage V system was initiated in 2017, after Damen received certification for its NOx reduction system that met the IMO Tier III emissions guidelines.
Damen teamed up with Bureau Veritas to attain the certification.
The companies have collaborated for many years with the aim of making the maritime sector 'more sustainable'.
Currently, Damen is working to achieve the certification of the ERS for multiple propulsion trains with outputs up to more than 4000kW.
In the near future, these will be available for both newbuild and retrofitted ships as IMO Tier III, ULEV and EU stage V certified systems.
Earlier this month, Damen Shipyards Group decided to offload the UK operations of ship design and marine consultancy company OSD-IMT to AqualisBraemar LOC Group.