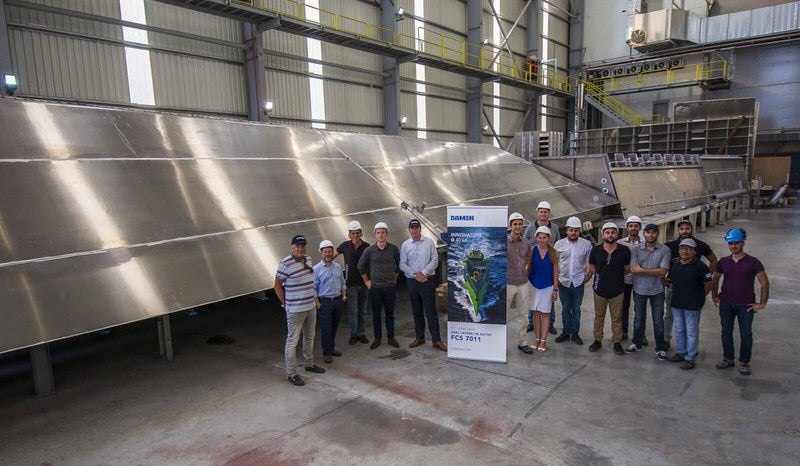 Damen Shipyards has marked the start of construction of the first fast crew supplier (FCS) 7011 vessel with a keel-laying ceremony.
The ship is being built at Damen's Antalya shipyard in Turkey. Upon its completion, it is claimed that the vessel will become the largest aluminium monohull vessel built by Damen, with a length of 70m.
Damen expects the ship to be launched in August 2020.
The FCS 7011 can accommodate up to 250 crew members and cruise at a speed of more than 40k with a range of 200nm and more.
Capable of operating in diverse weather conditions, it features stabilisers, active interceptors and marine access systems to ensure the safety of the crew.
According to Damen, the vessel can serve a number of offshore installations in a single round trip. As a result, it will help save time and operational costs.
Damen Shipyards Antalya has so far delivered a number of high-speed craft in both composites and aluminium.
Additionally, the Turkish shipyard has built a 55m-long RoPax fast ferry and a yacht support vessel.
Last month, Damen Yichang Shipyard in China held a keel-laying ceremony for an LNG bunker vessel for the new energy brand Elenger, previously known as Eesti Gaas.
Damen manages 36 shipbuilding and repair yards and provides a range of tugs, workboats, patrol vessels, high-speed craft and cargo among other vessels.