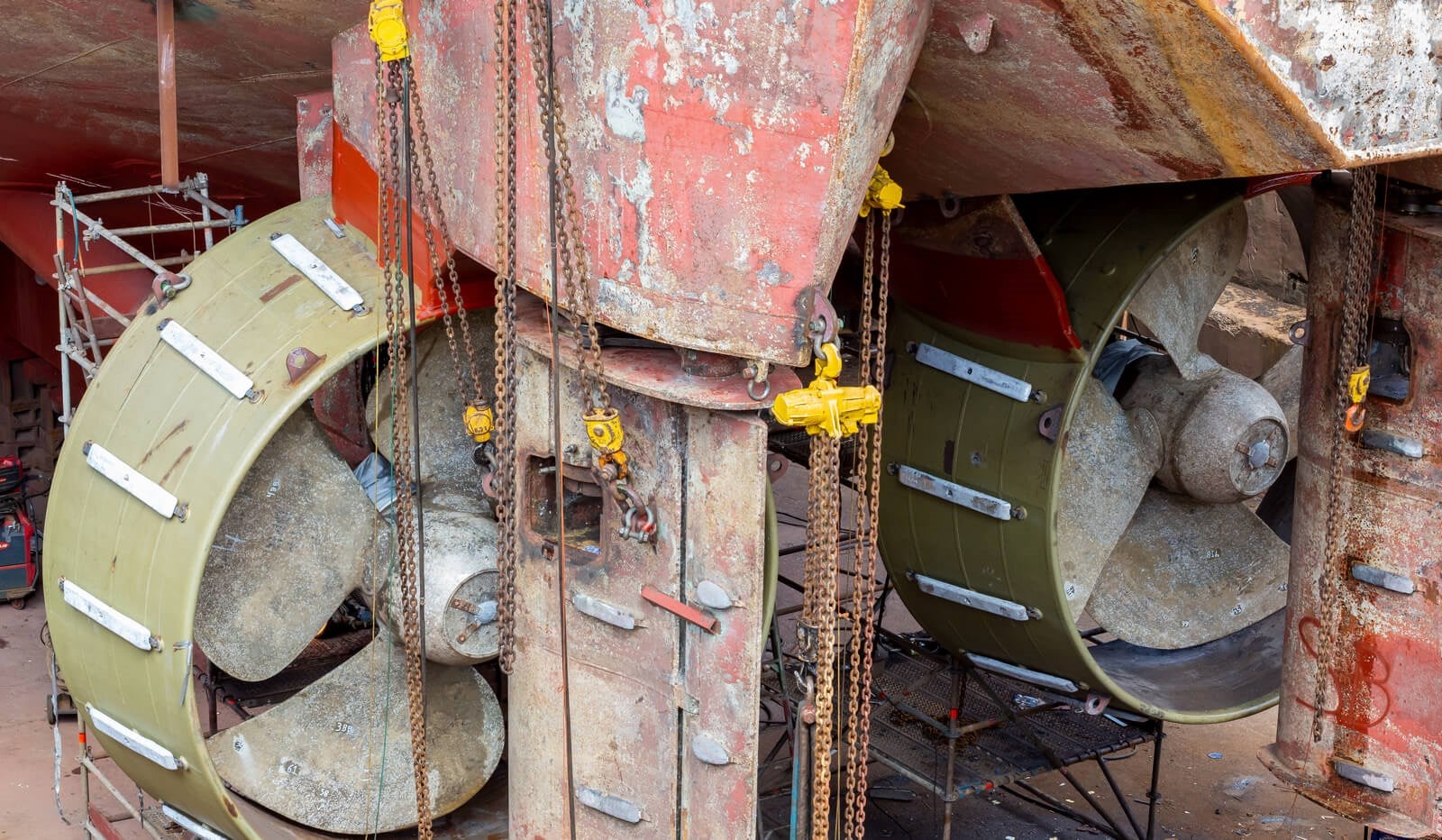 Damen Marine Components (DMC) has completed the delivery of two large 19A nozzles for the Margiris fish trawler of Parragliet & Van der Plas.
The ship is one of the largest of its kind. The vessel underwent modification at Damen Shiprepair Amsterdam.
At the Damen repair facility in Amsterdam, Margiris' ongoing work includes thruster refurbishment and production of new thruster grids, piping refurbishment, steel tank repair and hull cleaning and painting.
Additionally, a new sea chest was installed, along with the renewal of the nozzle.
DMC manufactures nozzles at its production plant in Gdańsk, Poland. The nozzles were shipped to Damen in January.
The internationally recognised Marin / Wageningen 19A profile can be delivered in different L / D lengths.
This type of nozzle is typically used for vessels where the reverse thrust is less important.
DMC used its Single Weld Spinning Method, which is based on a single-weld seam inside the nozzle. The spinning machine can make nozzles that have an inside diameter 'from 1m to 5.3m on the outside'.
Using a fully automatic system, the spinning machine can process stainless, duplex and special steel.
The reduction in carbon dioxide emissions with the use of the nozzles increases the life of the vessel.
DMC sales manager Kees Oevermans said: "We are very pleased to supply the nozzles for this notable vessel. Back in 2015, we delivered our 10,000th nozzle. At the time of writing, this has risen to approximately 12,500 – a testament to the quality and popularity of our product range."