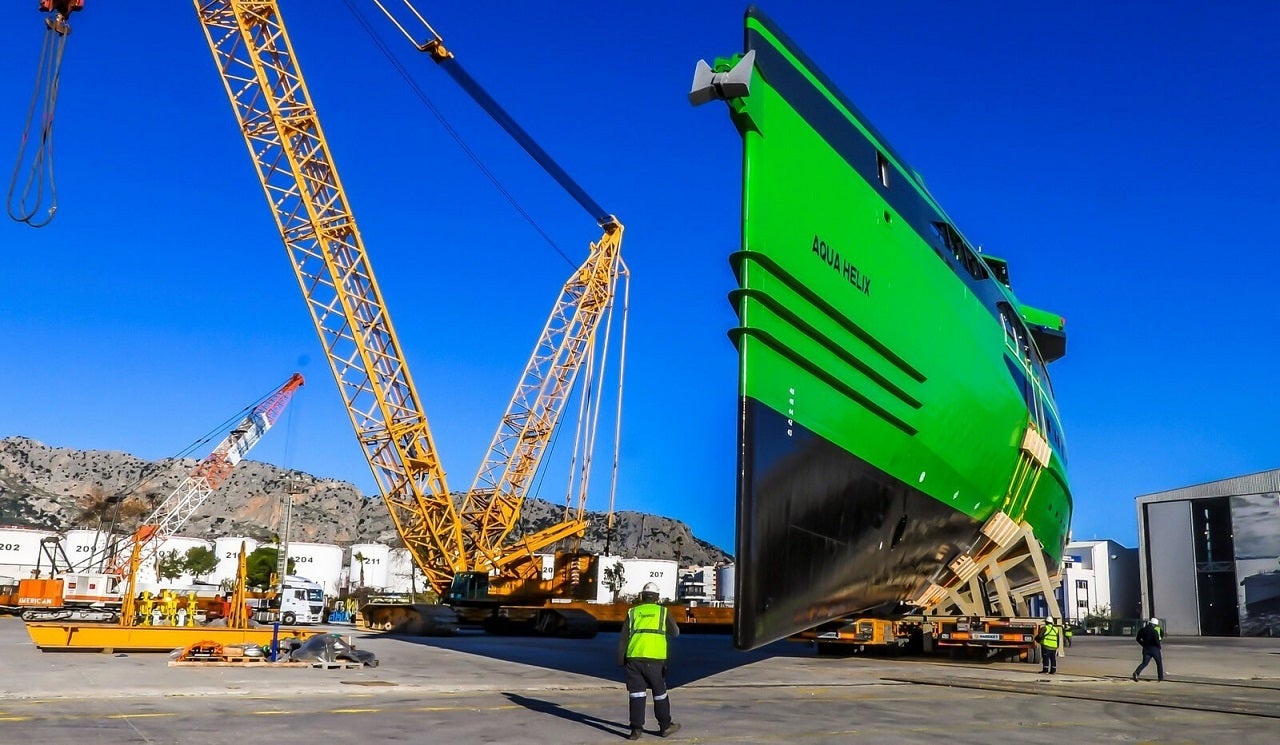 Dutch shipbuilder Damen has launched its revolutionary Fast Crew Supplier (FCS) 7011 into the water at Damen Shipyards Antalya in Turkey.
Describing the vessel as "a quantum leap forward in marine access solutions", Damen stated that it has been designed after close market consultation.
The vessel has been developed as a cost-effective crew transportation alternative along with the characteristics of robust safety while meeting the requirements of an offshore industry faced with constant low oil prices.
The company claimed that FCS 7011 is the largest vessel to be launched in Antalya Free Zone till date.
After the completion of outfitting activities, the vessel will go through sea trials off Antalya to test and exhibit its capabilities.
Subsequently, the vessel will sail to the Netherlands, where Ampelmann will fit its gangway system, which is prepared for fully-integrated proof of concept trials in the North Sea.
The FCS 7011 can carry nearly 122 personnel in a single trip, reducing expenses of crew transfer.
The vessel has been designed to provide on-board comfort, in both transfer and transit.
While travelling, the vessel's Sea Axe bow will help in minimising the slamming.
The accommodation is set in the rear-middle of the ship to minimise pitching motions.
To reduce both pitch and roll motions during sailing, Damen integrated interceptors to the rear of the vessel.
Furthermore, Damen assembled together various motion-compensating technologies to attain the finest of results, including the Kongsberg DP system, the tailor-made Ampelmann gangway, VEEM gyrostabiliser, MTU main engines and more.
The company stated that each of these components would be applied individually and has been thoroughly tested via scaled models and simulations for enhanced interaction.
The FCS 7011 will also feature Damen Triton, a connected vessel platform, which will collect data to enable remote monitoring, preventive maintenance and efficient sailing, resulting in lower fuel consumption and emissions.