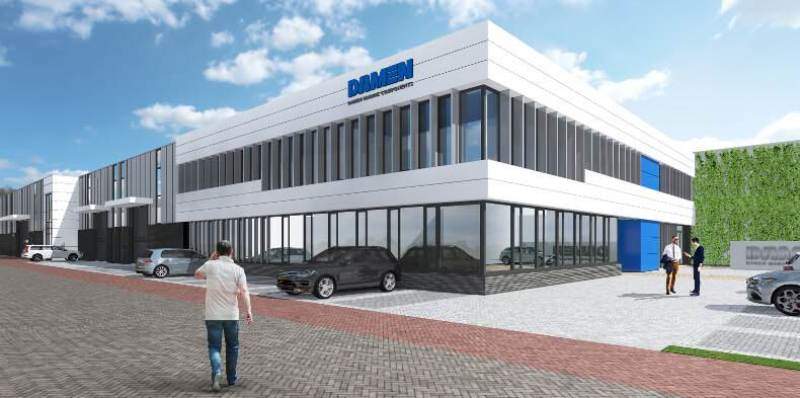 Damen Shipyards Group unit Damen Marine Components Netherlands (DMC NL) has started the construction of its facility in Hardinxveld, the Netherlands.
The facility will be able to accommodate around 80 people and will be used for official as well as production works.
The site will offer working space for the additional number of employees who joined DMC following the merger of DMC and Van der Velden Marine Systems (VDVMS) in January.
The combined company, which is operating under the brand of DMC NL, has already started incorporating the same administration system for all its offices.
DMC NL managing director Steef Staal said: "With all Dutch personnel working at one location, we can really push forward with our long-term strategy."
The DMC facility will be designed to accommodate a number of disciplines, including engineering, supply chain management, sales and support, project management, as well as finance, human resources (HR) and information and communications technology (ICT).
"We are planning to expand our portfolio and introduce some new products."
The new facility is also expected to help DMC handle the potential growth of its own products, in addition to the rudders and steering gears developed by VDVMS.
Staal further added: "There is room for growth too. This is why we are planning to expand our portfolio and introduce some new products.
"Yes, we are a Damen company, but that doesn't mean that all our contracts originate from Damen. On the contrary, over 80% of our turnover is actually non-Damen related."
DMC is primarily involved in the design and production of propeller nozzles, special towing winches and rudder installations for all types of vessels.