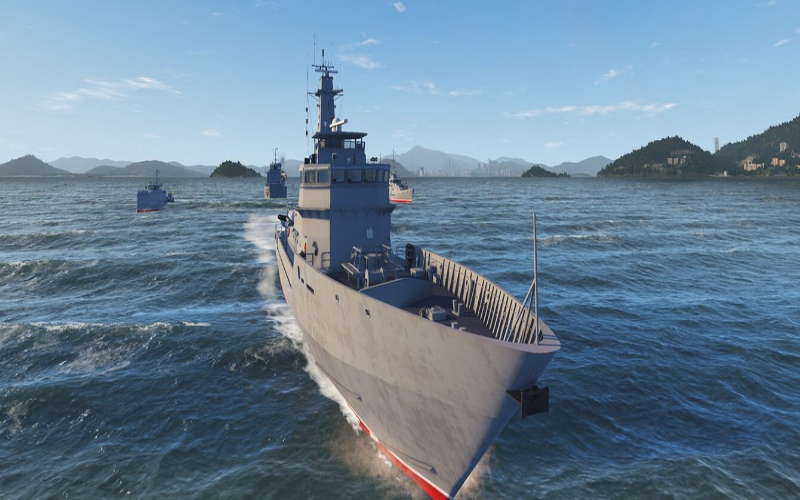 Dutch shipbuilding company Damen has partnered with home-grown tech firm VSTEP Simulation to jointly establish a lab for developing simulation solutions for the marine sector.
Damen noted that the new development will expand the capabilities of VSTEP's existing NAUTIS Maritime Simulation platform into engineering applications.
The collaboration is expected to establish new avenues for Damen's research and development (R&D) programmes.
Based at Damen's Gorinchem base, the laboratory is scheduled to start operations in February 2020.
Initially, the lab will prioritise ship design, engineering and software development to enable naval architects and engineers to model potential changes in design.
Using virtual reality, they will be able to observe how the changes would affect other aspects of the ship performance.
Damen R&D team leader Marcel Cleijsen said: "Business units across the group require ever more simulations to mitigate the risks inherent in designing and commissioning.
"Costs per simulated vessel are currently high due to dependency on suppliers, high tariffs and limited reusability as ownership remains with suppliers.
"This project is an investment that will drastically lower the cost per simulation by standardising the interface between components and making the completed simulations reusable for future purposes."
The simulation research lab will assess the potential to develop Digital Twins, which are virtual representations of existing vessel types.
The representations can be used to check how they might work in roles or conditions that they will face in future course of operations.
Data obtained through the process will be used to augment the design of new ships and support their effective operations on new routes.
Cleijsen added: "Investing in a full bridge simulator is a step towards the Digital Twin goal and not only enhances Damen's capability as a digital system integrator but also enables us to present our findings to our internal and external clients and suppliers in an intuitive 3D graphical format."