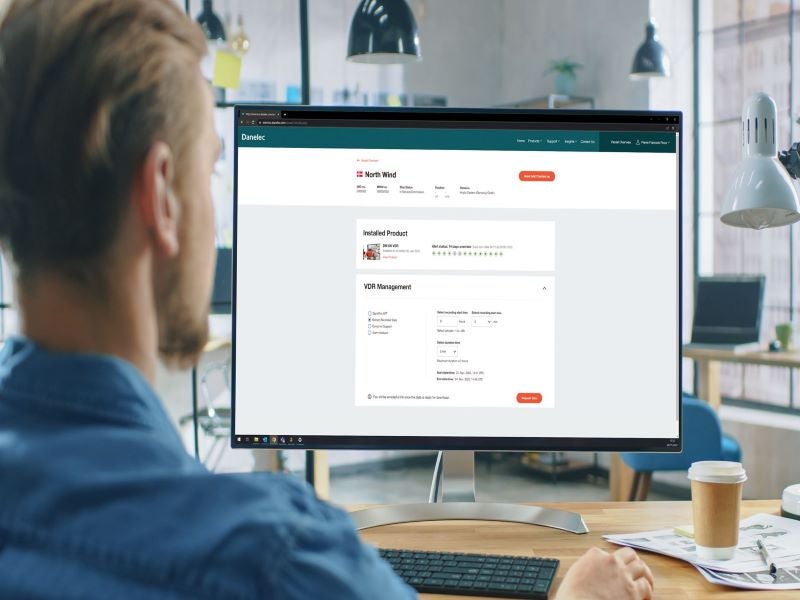 Denmark-based Danelec has launched two new web-based Voyage Data Recorder (VDR) services for ship managers and operators.
The new services will offer VDR status information and remote access to VDRs on board ships.
The VDR Monitoring Service will also provide a new online health status overview of VDRs as well as the reported location of ships.
Danelec has added various crucial features to the VDR Management Service, including VDR Pre-Annual Performance Tests (Pre-APT) and the capability to remotely extract VDR recordings and download alarm logs.
Benefits offered by the new services include enhanced operational safety, continued compliance monitoring and uninterrupted incident investigation.
Powered by DanelecConnect, the services also support improved service planning, remote service configuration and predictive maintenance. 
DanelecConnect is claimed to be an 'intelligent, cost-efficient and scalable maritime IoT infrastructure' that will serve as a secure data collection system for shipowners in their digital transformation.
Greece-based Eurotankers is one of the first shipowners to have deployed the new remote and digital services on its crude oil tanker MV Eurovoyager.
Danelec CEO Casper Jensen said: "As ships become smarter, we continue to develop new digital solutions that leverage the value of data from our VDRs so that customers can introduce new workflows and practices that save time and money and improve safety.
"We are placing more and more focus on developing new solutions with DanelecConnect as a foundation and feedback from companies with a strong digital strategy that embrace technology firsts, like Eurotankers Inc, is essential to our ongoing development programme."