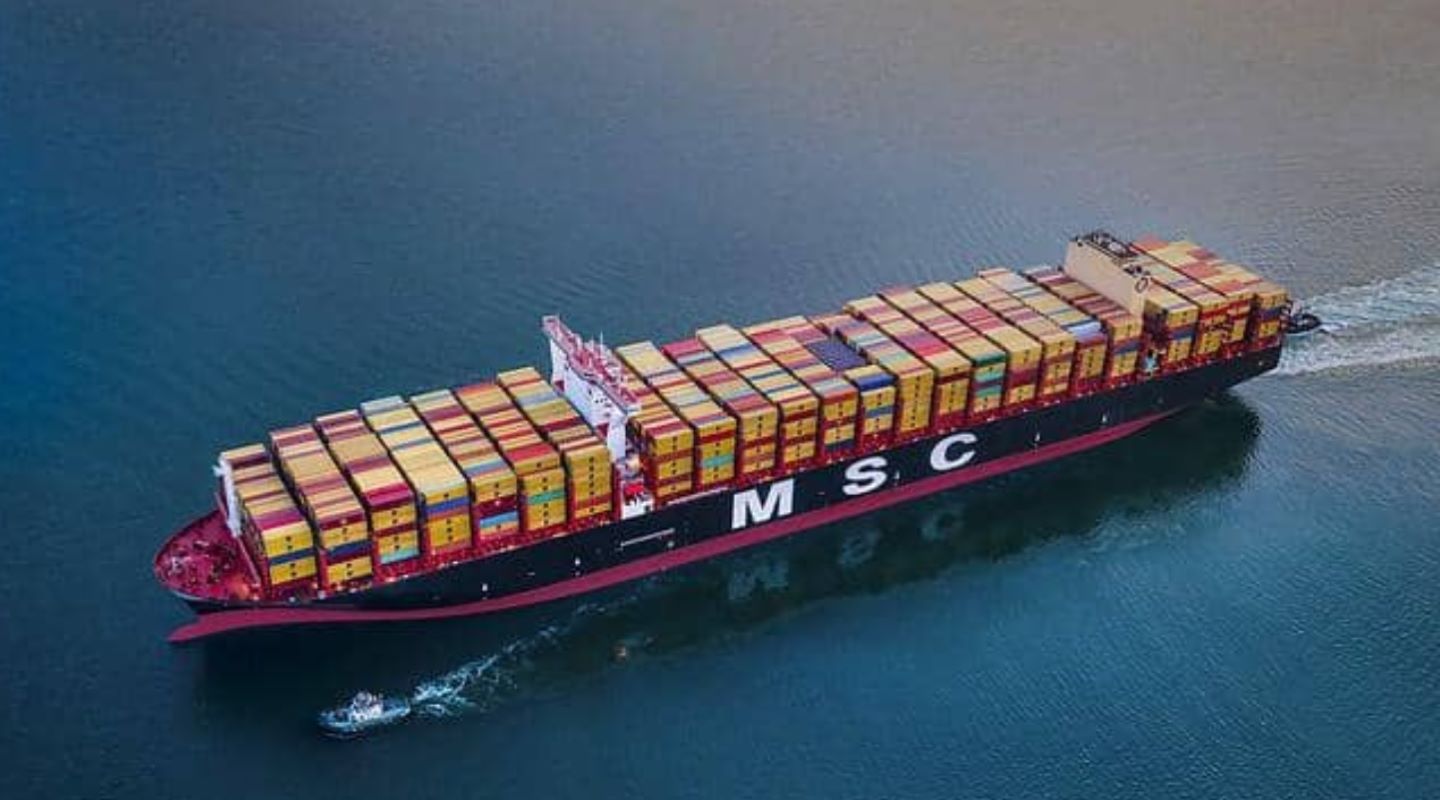 German freight forwarder DB Schenker has reached an agreement with container shipping giant Mediterranean Shipping Company (MSC) on the use of biofuel to decrease supply chain emissions.
The agreement will enable DB Schenker to use 12,000 metric tons (mt) of biofuel components in MSC container ships.
DB Schenker will use the biofuel to transport all its consolidated cargo, less-than-container load (LCL), full-container-load (FCL) and refrigerated containers (reefer containers).
The biofuel will be blended between 20% and 30%, leading to the use of around 50,000mt of blended biofuel across MSC's box ship fleet.
MSC senior vice-president Caroline Becquart said: "MSC Biofuel Solution is our first certified carbon insetting programme that reduces emissions in our customers' supply chains, accelerating the energy transition by creating demand for net-zero-carbon shipping and delivering direct CO₂ savings."
Claimed to be the 'first-of-its-kind' agreement between a freight forwarder and a shipping line, the move is expected to help ship around 30,000 standard containers (TEU) on the world's oceans with net-zero emissions this year.
This is anticipated to save a further 35,000 tons of CO₂ equivalents (CO₂e) along the entire production chain (well-to-wake) in the market, stated DB Schenker.
The agreement enables DB Schenker 'to provide its customers an off-the-shelf product that enables net-zero ocean transport'.
DB Schenker air and ocean freight global board member Thorsten Meincke said: "Together with MSC, we are offering our customers a convenient and clean solution using the latest generation of marine biofuel to help them achieve a real additional reduction in their emissions."
Last month, MSC and Maersk announced the decision to terminate their 2M alliance in 2025.
A container shipping line vessel-sharing agreement (VSA) introduced in 2015, 2M focuses on maintaining competitive operations on the Transatlantic, Transpacific and Asia-Europe trade routes.