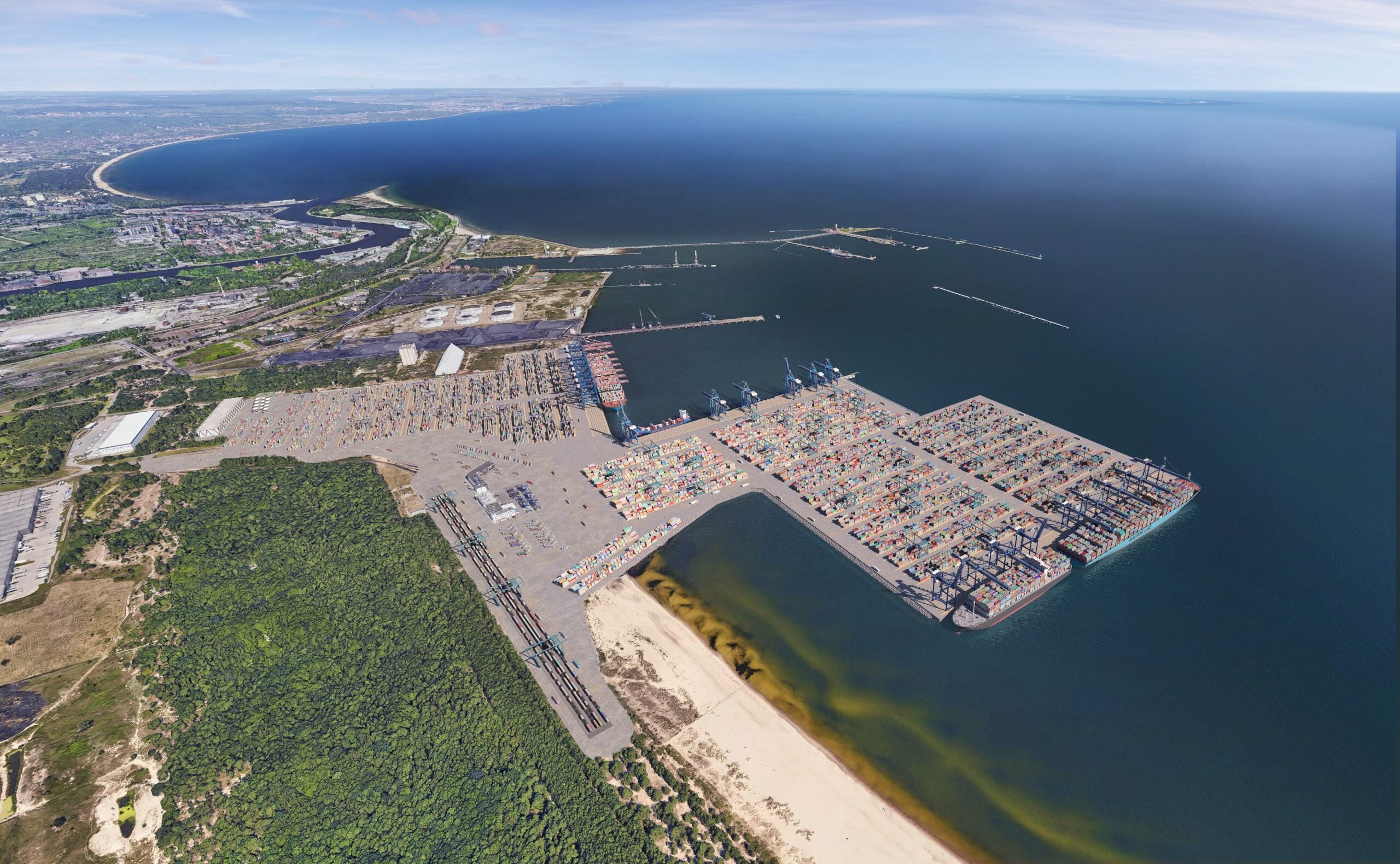 DCT Gdańsk in Poland has signed a contract with a consortium of Budimex and Dredging International to build a third deepwater terminal, called T3.
The new terminal will make DCT Gdańsk one of the largest container terminal hubs in Europe, further expanding operations on the Baltic Sea.
Overall, the project will include a 717m-long quay and a yard area of 36.5ha.
Additionally, the terminal will be equipped with seven new quay cranes, capable of handling the world's largest vessels, as well as 20 semi-automated Rail Mounted Gantry (RMG) cranes for the container yard.
As agreed, dredging and reclamation works will begin in September. The construction of the northern and southern walls, as well as the main berth, are expected to commence early next year.
DCT Gdańsk CEO Charles Baker said: "During construction, we will take all precautionary measures to protect the environment, marine life and habitats in the area influenced by the construction.
"Once complete, the terminal will be the most advanced of its kind in the Baltic Sea and will reflect our commitment to sustainable investing and operating, with reduced carbon dioxide emissions both from the construction and the equipment we will deploy for future operations."
T3 is slated to begin commercial operations by mid-2024. The project is expected to be fully complete by the second quarter of 2025.
After the completion of its first phase, T3 will boost DCT Gdansk 's handling capacity by 1.7 million twenty-foot equivalent units (TEUs) to an annual total of 4.5 million TEUs.
Baker added: "The launch of the works for T3 will mark the beginning of a new era for container handling in the Baltic region."