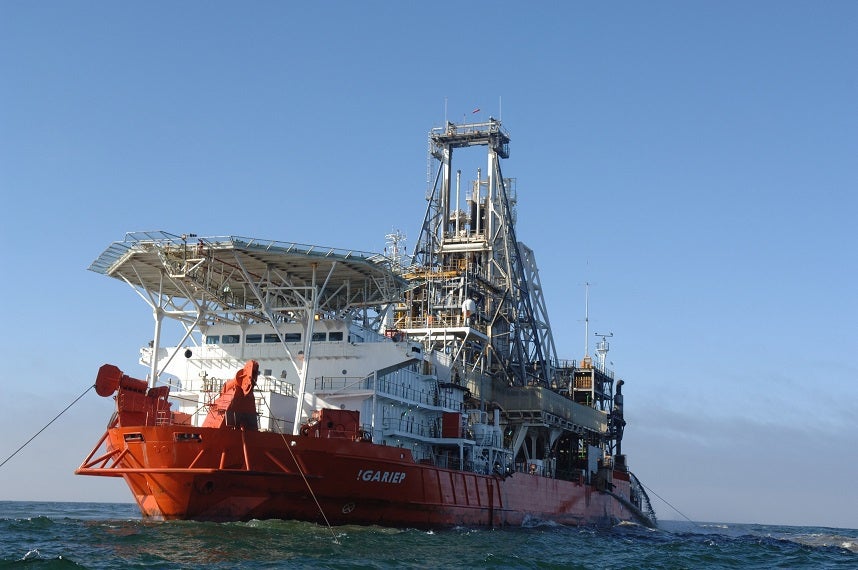 Debmarine Namibia has secured a loan from five banks to finance its N$7bn ($468m) diamond recovery vessel being built in Romania.
The lenders are Standard Bank Namibia, Rand Merchant Bank (RMB) Namibia, Nedbank Namibia, Bank Windhoek, and Absa Bank.
A total of NAD5.6bn ($375m) will be provided by the banks, representing 80% of the cost of the vessel, while Debmarine Namibia will finance the remaining NAD1.4bn ($98.34m).
The ship, known as the AMV3, is being built by Dutch shipbuilder Damen Shipyards and is expected to be commissioned in 2022.
It will be the seventh ship in Debmarine Namibia's fleet. The company currently operates five diamond recovery vessels along with one exploration and sampling vessel.
Upon starting the commercial operation, the vessel is likely to add around 500,000 carats of diamonds, which will boost Debmarine Namibia's annual production by 35%.
De Beers Group CEO Bruce Cleaver said: "Some of the highest quality diamonds in the world are found in the sea off the Namibian coast. With this investment, we will be able to optimise new technology to find and recover diamonds more efficiently and meet consumer demands across the globe."
The diamond recovery vessel is likely to provide approximately NAD2bn in taxes and royalties per annum. It will also generate more than 160 jobs.
Debmarine Namibia operates as a marine diamond mining company, which is jointly owned by the Government of Namibia and mining firm De Beers Group.
Debmarine Namibia first revealed its intention for the diamond recovery vessel in May this year.